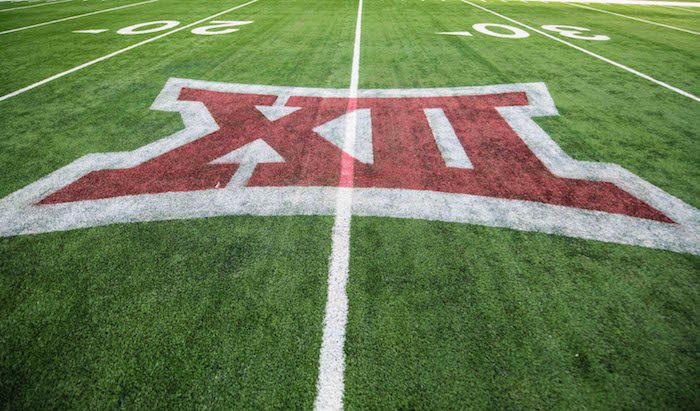 Here is part two of this week's mailbag. You can read Part 1 here. Enjoy!
@tracks182 asks: Is King going to transfer to Texas for the coach who recruited him to Houston or Oklahoma to try and win a Heisman with the quarterback whispered?
Duke: For those living under a rock, Houston quarterback D'Eriq King has decided to sit out the rest of the season to redshirt and transfer out of Houston. I guess things aren't looking too bright at Houston under Dana Holgorsen huh? Anyways, that has left everyone wondering where he will wind up for the 2020 season. I am not sure but what I am sure of is that nearly every school will be in contact with him.
Before we get to Big 12 options, let's make it clear King says he's staying at Houston next season. But of course things can change quickly. In your two options here, I would say Oklahoma. Jalen Hurts is gone after this season so Oklahoma will need a quarterback. I know they have talented true freshman Spencer Rattler but maybe Lincoln would like for him to sit another year? I think it would put Lincoln in a tough spot but if anyone can make it work on offense, it's Lincoln Riley. As for the Tom Herman route, I would be willing to bet Sam Ehlinger sticks around for his senior season, so I have a hard time seeing Texas taking him as a quarterback. However, is it possible Tom Herman could convince him that his future in the NFL is at wide receiver?
@wiggitwiggit asks: Is Baylor the worst fan base in the Big 12?
Duke: C'mon man I know you are joking but the answer here is no. I have ZERO issue with any fan base in the Big 12. There is not really any fan base in the conference that I have had a bad experience with. In fact, most of them welcome our website with open arms. Besides, the worst "fan base" would probably be that cult over in College Station.
@jmccullo asks: Why do you hate Iowa State so much?
Duke: You know I do my best to be as unbiased as possible when it comes to my Big 12 coverage. I speak what's on my mind and while that isn't always that popular thing to do it is better than me spewing out sunshine and rainbows to every fan base about their team. I tell it like it is no matter what.
@twojman asks: Will my bet of under five wins come through for West Virginia?
Duke: In the first mailbag, I broke down the rest of the schedule for the Mountaineers and I must say, I am 50/50 on the Mountaineers right now when we talk about getting to five wins. They are already at three which means they must win two more conference games and they have already played Kansas. Before the season, I had WVU going 5-7 but now, I think they will go 4-8. Their best shot at two more wins will be Baylor, Texas Tech and TCU. They get Tech at home in a game where Alan Bowman still might not be healthy, and I am not sure what to make of Baylor or TCU at the time of writing this. You bet is safe, for now.
@jared_leeper asks: Is a punch going to be thrown this weekend in ISU/Baylor?
Duke: First off let me say, I will be in Waco this weekend to cover the game so if you are tailgating or doing whatever ever, let me know on Twitter (@DerekDuke25) because I will be hanging out at a few tailgates. Also, big shout out to DFW Cyclones to inviting me to their and if you are a Baylor fan, go check out the Sic'Em 365 tailgate which is always fun. As for your question, I have no idea man. I know there has been bad blood in this game, and I would be willing to bet things will get a little chippy on Saturday, but I honestly have no clue if someone's temper will boil over to the point where someone takes a swing. If it happens, I will have my popcorn ready though.
**We now have FREE Big 12 Forums here at Heartland College Sports. Go sign up here and join our conversation! **