Big 12 News
AP Poll Week 7: Baylor Joins Oklahoma, Texas in Top 25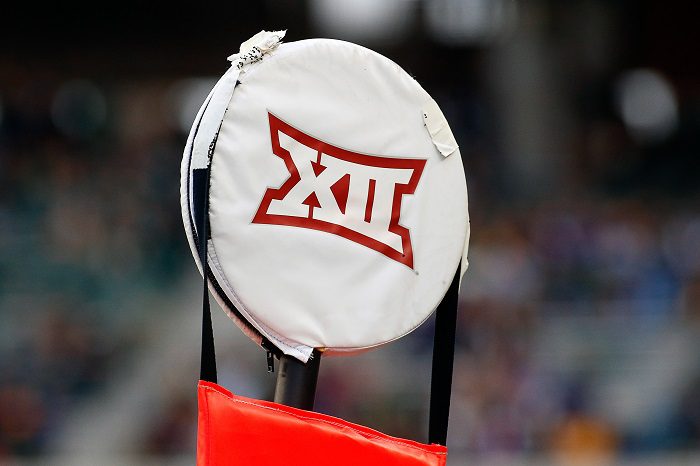 Another week and another new Big 12 team has found its way into the Top 25. This week's AP Poll didn't have many changes in the top half, but saw lots of movement in the bottom half of the rankings.
The Oklahoma Sooners remain in the No. 6 spot after going on the road and beating KU on Saturday. Meantime, the Texas Longhorns blew their game out against the Mountaineers in the fourth quarter and held the No. 11 spot ahead of next week's Red River Rivalry. And joining the party in the Top 25 for the first time this season is the Baylor Bears who beat Kansas State on Saturday and moved to 5-0 for the first time in three years.
Top 25 AP Poll Week 7
1. Alabama (5-0)
2. Clemson (5-0)
3. Ohio State (6-0)
Georgia (5-0)
5. LSU (5-0)
6. Oklahoma (5-0)
7. Florida (6-0)
8. Wisconsin (5-0)
9. Notre Dame (4-1)
10. Penn State (5-0)
11. Texas (4-1)
12. Auburn (5-1)
13. Oregon (4-1)
14. Boise State (5-1)
15. Utah (4-1)
16. Michigan (4-1)
17. Iowa (4-1)
18. Arizona State (4-1)
19. Wake Forest (5-0)
20. Virginia (4-1)
21. SMU (6-0)
22. Baylor (5-0)
23. Memphis (5-0)
24. Texas A&M (3-2)
25. Cincinnati (4-1)
The only other Big 12 team to receive votes was Iowa State. Oklahoma State fell completely from the rankings after losing to Texas Tech in Lubbock. The new Big 12 team to find itself ranked hasn't typically been treated well on the field the next week. Three weeks ago it was TCU ranked and then losing to SMU. Two weeks ago it was Kansas State who then lost to Oklahoma State. Then Oklahoma State made the rankings and as was just mentioned, lost this past weekend.
So, who's next?
**We now have FREE Big 12 Forums here at Heartland College Sports. Go sign up here and join our conversation! **