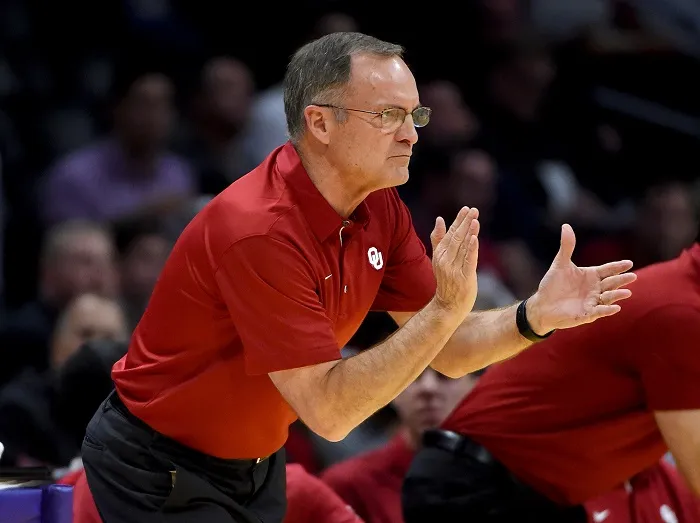 Leading up to Big 12 media days in Kansas City Heartland College Sports will analyze each of the Big 12 men's basketball schedules. Today it's the Oklahoma Sooners.
Season opener: The Sooners head to Sioux Falls, S.D., to face Minnesota in a neutral site game.
Tournaments: OU faces Oregon State in the Phil Knight Classic in Portland, Ore., on Nov. 12. The Sooners will also participate in the Hall of Fame Classic in Kansas City Nov. 25-26, with a game set against Stanford and the potential for a game against either Butler or Missouri.
The Big 12/Big East Game: The Sooners drew a road game against Creighton on Dec. 17.
The Big 12/SEC Game: Mississippi State will face OU in Norman on Jan. 25.
The Big Non-Con: UCF doesn't have the big man inside (Tacko Fall), but the Knights are coming off a 24-9 season that led to an NCAA berth. So UCF could certainly push OU.
Mid-Major Danger: The road trip to North Texas is worth sweating over. It's a mid-week game in December against a team that won 21 games last year. It also comes two days before OU goes to Wichita State. Can the Eagles catch the Sooners looking ahead to a traditionally stronger opponent?
Big 12 Opener: The Sooners host Kansas State on Jan. 4.
The 'Big' Big 12 stretch: If I'm OU, I'm not digging road games against Texas Tech and Kansas sandwiched around home games with West Virginia and Iowa State. There are some serious pitfalls there. 
2019-20 Oklahoma Schedule
(Home games in Bold; *-Big 12 game)
Nov. 9 vs. Minnesota (at Sioux Falls, SD)
Phil Knight Invitational (Portland, OR)
Nov. 12 vs. Oregon State
Nov. 18 William & Mary
Nov. 21 Maryland-Eastern Shore
Hall of Fame Classic (Kansas City, MO)
Nov. 25 vs. Stanford
Nov. 26 vs. Butler/Missouri
Dec. 5 at North Texas
Dec. 14 at Wichita State
Big 12-Big East Challenge
Dec. 17 at Creighton
Dec. 21 UCF
Dec. 30 UT-Rio Grande Valley
Jan. 4 Kansas State*
Jan. 8 at Texas*
Jan. 11 at Iowa State*
Jan. 14 Kansas*
Jan. 18 TCU*
Jan. 20 at Baylor*
Big 12-SEC Challenge
Jan. 25 Mississippi State
Jan. 29 at Kansas State*
Feb. 1 Oklahoma State*
Feb. 4 at Texas Tech*
Feb. 8 West Virginia*
Feb. 12 Iowa State*
Feb. 15 at Kansas*
Feb. 18 Baylor*
Feb. 22 at Oklahoma State*
Feb. 25 Texas Tech*
Feb. 29 at West Virginia*
Mar. 3 Texas*
Mar. 7    at TCU*
**We now have FREE Big 12 Forums here at Heartland College Sports. Go sign up here and join our conversation! **