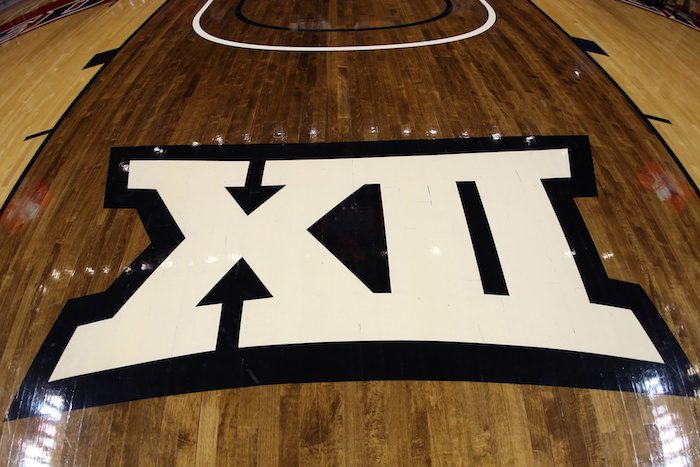 The Big 12 beat the bushes for dozens of new recruits for this season. But a select few are going to have an impact when the 2019-20 season rolls around. Heartland College Sports highlights the true freshmen that could have the most significant impact on the upcoming basketball season.
Jordan Turner, F, 6-foot-6 (Baylor)
He's Baylor's only true freshman this season, but he's a Top 160 recruit nationally and he's at the one position where there might be some competition for playing time. The forward out of Wichita, Kan., didn't get recruited by either local team (Kansas or Kansas State), so there could be a chip on his shoulder there.
Caleb Grill, G, 6-foot-3 (Iowa State)
Grill is ISU's highest-rated recruit per 247Sports.com and he steps into the one position where the Cyclones truly need help — point guard. The graduation of Nick Weiler-Babb and the departure of Lindell Wigginton have left the Cyclones guard-deficient, and if Grill can handle the rigors of major college basketball, he could prove an immediate asset.
Jalen Wilson, F, 6-foot-8 (Kansas)
The Jayhawks have a wealth of talent coming back on the perimeter, and the return of Udoka Azubuike solidifies them in the paint. But small forward is a position of need and Wilson, out of Guyer High School in Denton, Texas, could play an immediate role. The No. 53 recruit in the country per 247Sports.com was also pursued by North Carolina and Michigan. He has the feel of a player that could play a Top 8 rotation role right away and earn a starting role by January.
DaJuan Gordon, G, 6-foot-3 (Kansas State)
Gordon enters the 2019-20 season as the No. 163 recruit in the nation, per 247. But it's the opportunity that makes him an attractive player to watch. The Wildcats lost both Kamau Stokes and Barry Brown Jr. to graduation. Beyond Cartier Diarra and Mike McGuirl, the Wildcats don't have experienced guard play. That's why I think a player like Gordon, out of Chicago, Ill., could see time early and often.
De'Vion Harmon, G, 6-foot (Oklahoma)
The centerpiece of OU's Top 25 class, Harmon is the second player from Guyer High School in Denton, Texas. Harmon could step in and find an immediate role as the point guard for Lon Kruger's team next season. Yes, Jamal Bieniemy occupies that spot right now. But, at 6-foot-5, Bieniemy is tall enough to move into an off-guard role if Harmon earns the opportunity. Frankly, the Sooners need immediate help at guard, and Harmon could be just that.
Marcus Watson, G, 6-foot-6 (Oklahoma State)
Mike Boynton Jr. cast a wide net to create his Top 25 class and Watson, who played his high school ball in Buford, Ga., is the centerpiece that could make an impact immediately. The Cowboys returns their entire starting lineup — Lindy Waters III, Cameron McGriff, Thomas Dziagwa, Isaac Likelele and Yor Anei. Watson could be the first player off the bench for the Cowboys.
P.J. Fuller, G, 6-foot-4 (TCU)
TCU escaped its lost spring of losing transfers and head coach Jamie Dixon's near-departure for UCLA by netting Nevada's top recruit in Fuller, who played at Findlay Prep in Henderson, Nev. He's also a Top 100 recruit nationally. The Horned Frogs have room next to Desmond Bane in the starting lineup, so there's a chance for Fuller to make an impact right away.
Will Baker, C, 7-foot (Texas)
Sometimes the answer is really simple. Baker is a Top-35 recruit per 247Sports and steps into a spot where the Longhorns have an immediate void with the departure of Jaxson Hayes to the NBA. Baker has the makings of an immediate starter, and unlike Hayes and his predecessor, Mo Bamba, Baker may not be a one-and-done type of player.
Jahmi'us Ramsey, G, 6-foot-4 (Texas Tech)
The guard out of Duncanville, Texas, has a ton of buzz, and for good reason. In his debut in the Bahamas this summer he had a double-double, scoring more than 40 points. The Red Raiders have taken on a lot of personnel losses since the National Championship game appearance. Ramsey has the potential to make it all better.
Oscar Tshiebwe, C, 6-foot-9 (West Virginia)
Tshiebwe is a five-star recruit per one recruiting service, making him the Big 12's only five-star recruit in the 2019 cycle. The mind boggles at his talent and, potentially, pairing him with last year's star frontcourt player, Derek Culver. The Mountaineers have an extremely young roster entering this season, giving Tshiebwe a chance to carve out playing time immediately.
**We now have FREE Big 12 Forums here at Heartland College Sports. Go sign up here and join our conversation! **