Big 12 News
Week Nine Big 12 Kick Off Times, TV Schedule Released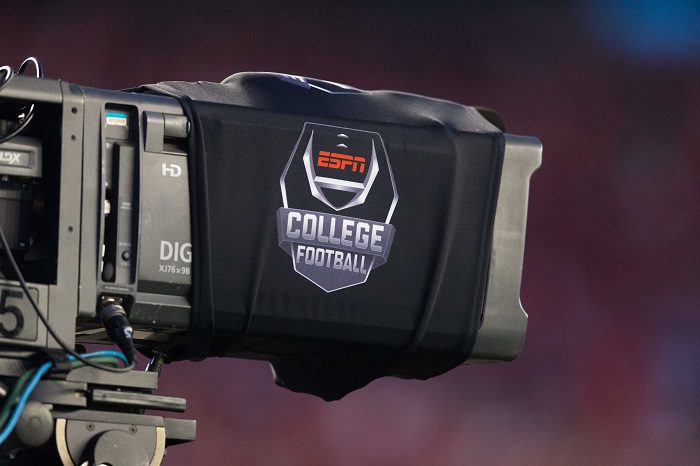 The Big 12 has released its kick off times and television schedule for the Week 8 Big 12 football action.
Saturday, October 26th
Oklahoma at Kansas State: 11 a.m. on ABC
Texas at TCU: 2:30 p.m. on FOX
Oklahoma State at Iowa State: 2:30 p.m. on Fox Sports 1
Texas Tech at Kansas: 6:00 p.m. on Fox Sports 1
*All times listed in CST
Wow. Well make it five-straight 11 a.m. kick offs for the Sooners, who have become a victim of their own success. The 11 a.m. time slot is not one anyone really wants, but the TV networks know that they can put the Sooners there and draw a decent number and then they can get those fans to go watch their favorites in the the SEC and Big Ten in the later time slots, rather than putting OU up against some of those games.
Frankly, it's ridiculous, but TV pays the big bucks. However I think Lincoln Riley has enough sway at this point that a little chirping about this would not hurt.
Also, how does FS1 think it's better to have OSU-ISU on at 2:30 and not in prime time and instead putting Kansas vs. Texas Tech in prime time? You know what else this is about? My guess: FOX is carrying the World Series and is likely to have that game on in prime time. Or FOX is putting Ohio State vs. Wisconsin on their big network that night and doesn't want to give any other fan bases a reason to not watch that game.
I can't blame FOX for doing this, but it does suck for Big 12 fans who don't care about the Big Ten or SEC and want to settle in at the end of a Saturday and watch a Big 12 game. Unfortunately the options haven't been great in prime time this season and I don't see that changing any time soon.
Powered by RedCircle
**We now have FREE Big 12 Forums here at Heartland College Sports. Go sign up here and join our conversation! **