Big 12 News
The Red River Showdown Was the Most-Watched Sporting Event on Saturday, FOX's Best-Ever Big 12 Game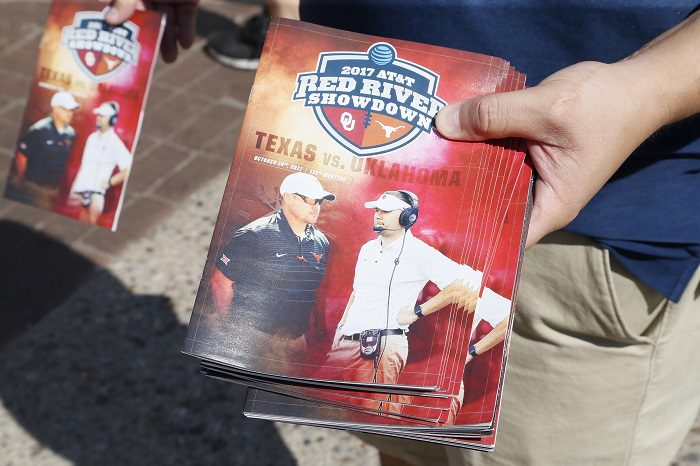 In a new press release from FOX Sports, No. 6 Oklahoma's 34-27 win over No. 11 Texas in the Red River Showdown pulled in 7,252,000 viewers Saturday on FOX. The game was the most-watched sporting event of the day and FOX's most-watched college football game of the season.
This means that viewership for the 2019 Red River Showdown is up +29% over last year's game and is the rivalry game's best television performance in ten years. The match up is also FOX Sports' most-watched Big 12 game ever, the network's fifth most-watched regular-season college football game all-time, and the third most-watched college football game on any network so far this season.
FOX is going back to the well with OU in its 11 a.m. time slot this week with the Sooners hosting West Virginia. Unfortunately, this is just proof that putting OU in the 11 a.m. slot, which they will be in for five weeks in a row, is working for TV networks. Unfortunately, fans don't really care for it.
Regardless, it's great to see the Big 12 being able to produce these types of numbers and intrigue around the country. Now can we get another prime time game, please?
Powered by RedCircle
**We now have FREE Big 12 Forums here at Heartland College Sports. Go sign up here and join our conversation! **