Big 12 News
Preseason Top 25 AP Poll: Kansas Leads Three Big 12 Teams Ranked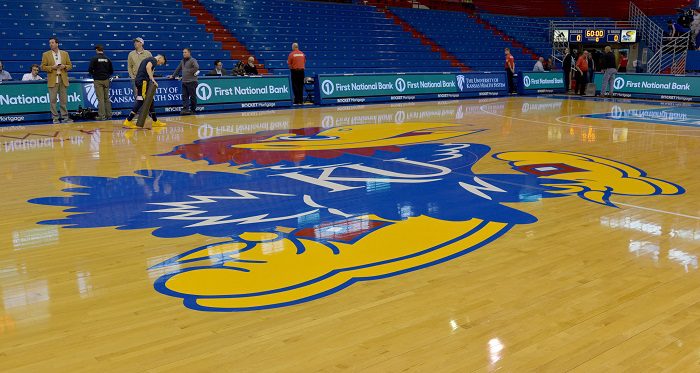 The Preseason Top 25 AP Poll was released on Monday and three Big 12 teams were ranked. The Kansas Jayhawks came in at No. 3, with three first-place votes. The Texas Tech Red Raiders are ranked No. 13 coming off their run to the National Championship Game and then it's the Baylor Bears at No. 16.
Here's a look at the full rankings.
Preseason Top 25 AP Poll
1. Michigan State (60)
2. Kentucky (2)
3. Kansas (3)
4. Duke
5. Louisville
6. Florida
7. Maryland
8. Gonzaga
9. North Carolina
10. Villanova
11. Virginia
12. Seton Hall
13. Texas Tech
14. Memphis
15. Oregon
16. Baylor
17. Utah State
18. Ohio State
19. Xavier
20. Saint Mary's (California)
21. Arizona
22. LSU
23. Purdue
24. Auburn
25. VCU
Roughly half the voters (33 of 65) chose Michigan State, Kentucky and Kansas in some order atop the ballot. Kentucky received two first-place votes, while Kansas received the other three.
The ACC, Big Ten and SEC each had four ranked teams to lead all leagues. Then it was the Big 12 and Big East with three teams ranked, followed by two in the Pac-12 and West Coast Conference.
**We now have FREE Big 12 Forums here at Heartland College Sports. Go sign up here and join our conversation! **