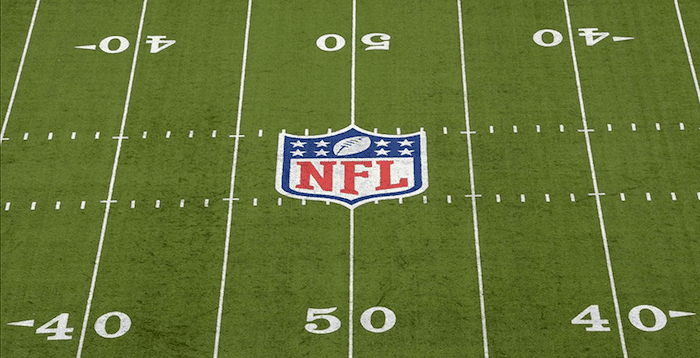 In the world of US sports, you will often hear the Big 4 mentioned. While hockey, baseball and basketball pull in lots of fans, none can match football for popularity and revenue. In 2018 for example, the NFL made around $8 billion on National Revenue alone! As with all sports, money is key and how revenue is generated by the NFL is essential to its continued success. For years though, the NFL's model has not changed a great deal. Recent developments have altered this though, especially concerning sports betting. Now that betting NFL online in WV and many other states is legal, it could see this new sector open up a fresh revenue stream for the league.
But just how does the NFL make money and how could this change moving into 2020?
TV is king

Television rights is still the major way that the NFL makes money. TV deals are included in the league's National Revenue stream and the NFL negotiates with TV networks for the league as a whole. As noted above, the National Revenue for last year was just over $8 billion, of which TV rights were a big portion.
The companies that bid to gain the rights to show football games are well-known names like ESPN, CBS, NBC, and Fox. To give an idea of the figures involved, ESPN inked a deal to show football on Monday nights up to 2021 which cost them $15.2 billion! As you can see, this shows that TV rights money will still be a key part of the NFL's revenue model into 2020 and beyond.
National merchandising and licensing deals

Another key strand of the National Revenue stream for the league is merchandising and licensing deals. The NFL makes more money by selling external companies the right to produce goods that represent the NFL or that display the official logo. It is estimated that about 10% of the annual revenue comes from this channel. One key thing about this revenue stream is that it also helps market the game and to bring more people on board. As official NFL items can be seen in shops or purchased online, it helps to put football at all levels smack bang into the public consciousness. 
What about current revenue streams at a local level?

The NFL currently splits its ways of making money into two – National Revenue which we have looked at above and Local Revenue. Local Revenue is the money that individual NFL teams make from deals they strike individually. 
A key part of this revenue model is ticket sales. As most stadiums hold around 70,000 people and usually sell out, this is a regular way of making extra money for teams. Corporate sponsorship is also a key part of the revenue model for the NFL at present. This means local companies pay each team money to have their name or logo on the players' uniforms. In 2018, this is thought to have brought in $1.3 billion across all teams!
How could this all change into 2020 and beyond?

The above shows how the NFL makes money at the moment but how might this change going forward? 
Getting involved with the rapidly growing sports betting sector in the US is one way for sure. Now the US Supreme Court has made sports betting legal in America, the NFL has no reason to ignore this new revenue stream. Already it has inked a mega-money deal with Caesars Entertainment Corp that will come into place by the 2019/20 playoffs. This makes it very likely that more casino and sports betting related deals will bring new money into the NFL as we move forward. It is not just partnering with casinos or sports betting companies which could happen though; the league could open up betting parlors in stadiums, for example, to make even more money from this area.

The other change to the NFL's revenue model into 2020 and beyond is streaming. Although this will not replace TV deals, streaming rights deals should net the league increasing levels of revenue each year. As more people begin to watch football via streaming services on mobile devices, this is one new revenue stream the NFL can tap into. 
NFL looking to expand into the future

Consolidating how it already makes money while adding new revenue streams to its existing model is vital for the continued growth of football in America. With the NFL's owners expressing a desire to hit $25 billion in overall revenue by 2025, finding new ways to make extra cash is essential. That makes tapping into new areas like sports betting, deals with casinos and streaming rights income essential.