Big 12 News
Week 11 Big 12 Kick Off Times, TV Schedule Released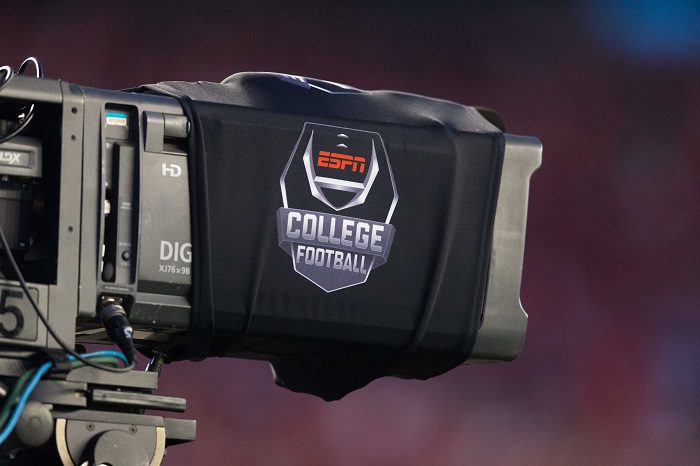 The Big 12 has released its kick off times and television schedule for the Week 11 Big 12 football action.
Saturday, November 9th
Texas Tech at West Virginia: 11:00 a.m. on ESPN2 or ESPNU
Baylor at TCU: 11:00 a.m. or 2:30 p.m. on ABC, ESPN or Fox Sports 1
Kansas State at Texas: 11:00 a.m. or 2:30 p.m. on ABC, ESPN, Fox Sports 1
Iowa State at Oklahoma: 7:00 p.m. on FOX
*All times listed in CST
So the Texas Tech at WVU game makes complete sense for an 11:00 a.m. kick off. I hope that either Baylor at TCU or Kansas State at Texas land in the 2:30 window, or ideally both of them do.
But part of this will hinge on what happens this week. If TCU upsets Oklahoma State it may very well be ranked after its win over Texas this past weekend. That would set up a Top 25 match up (barring a debacle for Baylor on Thursday vs. WVU) next week. That would likely give TCU-Baylor at 2:30 spot, possibly on ABC. Meantime, Texas could be back in the Top 25 next week even though they aren't playing. They were the team with the most AP Poll votes who was not ranked. But if Kansas State beats Kansas it will stay ranked and Texas could pop back in making this a Top 25 match up.
But the Big 12 is finally back in prime time with Iowa State at Oklahoma next weekend. This is fantastic for the conference and should be a great game on the national stage.
Powered by RedCircle
**We now have FREE Big 12 Forums here at Heartland College Sports. Go sign up here and join our conversation! **