Big 12 News
Longhorns Legend Earl Campbell: 'You Got to have a Talented, Black Quarterback'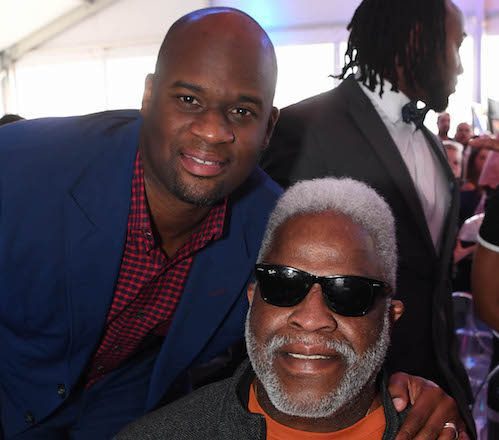 In one of those, "I can't believe what I just read" stories, Texas Longhorns legend Earl Campbell said in an interview with Kirk Bohls that Texas needs to have a "talented, black quarterback" to win.
Here is exactly what Campbell said: "Until the University of Texas realizes —, and nothing against [Sam] Ehlinger, you got to have a talented, black quarterback. All these schools that are winning, even in the pros, have black quarterbacks. When guys are not open, something can still happen."
What?! You know, I was going to go back and look up what the percentage of black quarterbacks winning national titles compared to white quarterbacks was in recent years and then look at the Top 25 by white vs. black quarterbacks. But then I realized that was a huge waste of time and was feeding into this type of blatant racism that you read above from Campbell.
This is almost the reverse of what we got 40+ years ago when racist white people would insist you could not win with a black quarterback because they were too dumb, or something like that.
Both notions are totally absurd and are exactly as they read… racist.
You know what you need to be a championship quarterback? You need to be smart, savvy, an accurate passer, mobile, and a leader of men. If you can check off those boxes, then being white, black, Hawaiin, latino, asian, etc. really won't matter.
Will this get the backlash it should? I don't know. But it is blatant racism and there's no defending it. Meantime, this Penn State story of a player receiving a racist letter from a random fan about his dreadlocks became national news.
Wouldn't a former Heisman winner saying, essentially, "Texas isn't winning because it doesn't have a black quarterback" rise to a similar level of national importance?
One person that Campbell did have praise for, ironically enough, is Oklahoma QB Jalen Hurts, saying, "He reminds me of myself. He's a calm individual. He doesn't get too excited and keeps it all inside. Nick Saban did all he could to kill his motivation. Jalen is one of the most classy individuals I've ever seen play sports. It looks like Oklahoma is going to win the Heisman a third year in a row. It looks like he's not even running, like he's walking."
This whole conversation should sit reallyyyyyy well with Texas fans [insert massive eye roll here].
**We now have FREE Big 12 Forums here at Heartland College Sports. Go sign up here and join our conversation! **