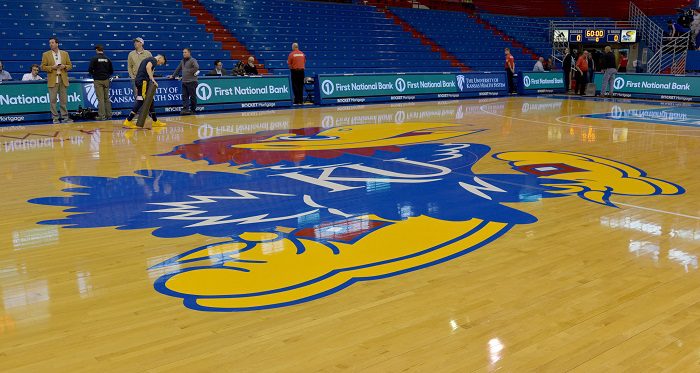 As the sports television landscape continues to change rapidly, the Kansas Jayhawks are going to be a part of the action. The Big 12 announced that it would appear heavily on ESPN+ (ESPN Plus) for football, basketball and other sports starting this season.
That will include ten Kansas basketball games, including four Big 12 Conference games.
Only Texas and Oklahoma won't be regularly appearing on ESPN+ for home games due to preexisting rights deals. But they will both appear on ESPN plus as road teams.
All Kansas Jayhawks fans can click our link here to subscribe for ESPN+ for $4.99 per month or $49.99 per year and cancel at any time.
Also, ESPN+ will be valuable for you if you're more than just a Big 12 fan. ESPN+ is a must-have for UFC fans in the U.S. An ESPN+ subscription provides exclusive access to UFC Fight Night every week, plus the entire MLS Live out-of-market schedule, featuring more than 250 games. Also, the subscription will provide tennis fans the only way to catch every minute of the U.S. Open, Australian Open, and Wimbledon, along with over 180 NHL games.