Big 12 News
Florida State Confirms Bob Stoops is 'On the List', But Agreement is 'Untrue'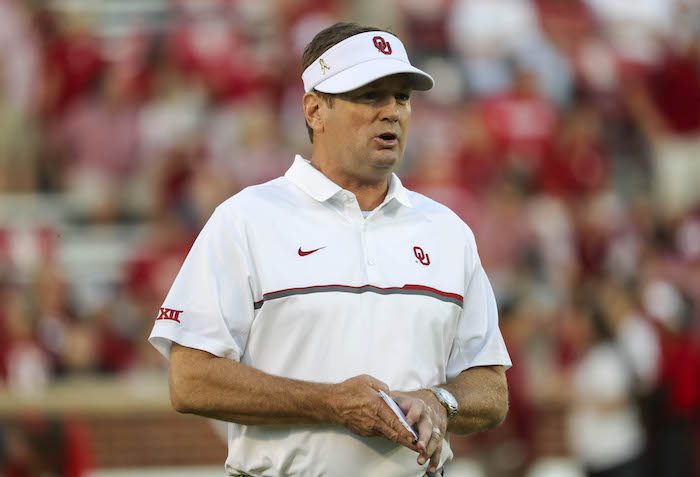 Rumors started circulating on Monday night that Bob Stoops was set to become the next head coach of the Florida State Seminoles just hours after the team had fired Willie Taggart. However, Florida State officials spoke on Tuesday and denied those rumors.
According to the Tallahassee, Stoops is the top target, and athletic director David Coburn said, "He's on the list, and he's certainly somebody we would consider."
But when it comes to whether or not an agreement is in place or close to being done, Coburn added "Rumors we are close to an agreement with Bob Stoops are untrue. We are on schedule to have someone in this position by end of the month… Chances of something happening this week are virtually zero."
This would be a shocking move for Stoops, who has talked about having a much more flexible lifestyle, which he enjoys in Norman, while watching both his sons who are on the OU football team. He also is new GM and head coach of the XFL's Dallas franchise where he recently drafted a ton of former Oklahoma players.
Stoops coached at Oklahoma from 1999 to 2016, winning a National Championship in 2000, a 13-2 win over, coincidentally, Florida State. Stoops won ten Big 12 Championship titles in his time in Norman, and was a six-time Big 12 Coach of the Year.
Stoops officially stepped down at OU in June of 2017, handing off the program to Lincoln Riley who has kept the program on track, winning two-straight Big 12 titles with a pair of appearances in the College Football Playoff.
**We now have FREE Big 12 Forums here at Heartland College Sports. Go sign up here and join our conversation! **