Big 12 News
OU Undergraduate Student Congress Considers 'Boomer', 'Sooner' Offensive to Native Americans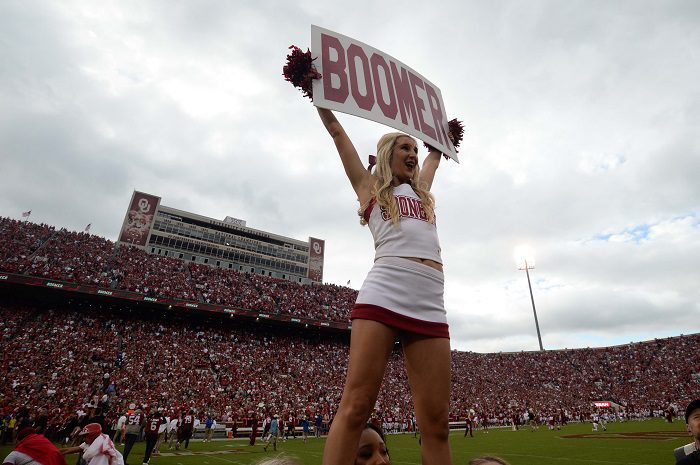 As controversy continues to pop up from professional sports down to high school sports as to what team nicknames are appropriate, the Oklahoma Sooners have now found themselves in the middle of the conversation. However, it's by their own doing,
The Undergraduate Student Congress authorized a name change for the Sooner Freshman Council this week.
Student Government Association President Adran Gibbs said the words "boomer" and "sooner" are offensive to the Native American community.
Gibbs told the OU Daily, "(The) motivation was just to be consistent with the indigenous land acknowledgment we had passed to be more cognizant of some of the language … we are using in our code annotated."
While introducing the act, representative Taylor Broadbent, a Native American student, was called on to provide historical context for the use of the words, which dates back to the Land Run of 1889 and defines how the state was founded.
The act passed with a roll-call vote of 19-8-7.
After the vote, Broadbent said, "I was excited that a lot of people felt the same way and were ready to empathize with our community. I was saddened by the amount of 'noes' and 'abstains' in the voting process," Broadbent said after the act was passed. "I think it's likely due to new members … not really wanting to take a stand on issues that they feel are controversial. But I really don't think human lives are controversial."
And welcome to 2019, folks. What's next? A name change for the OU football team?
Powered by RedCircle
**We now have FREE Big 12 Forums here at Heartland College Sports. Go sign up here and join our conversation! **