Big 12 News
Week 14 Big 12 Kick Off Times, TV Schedule Released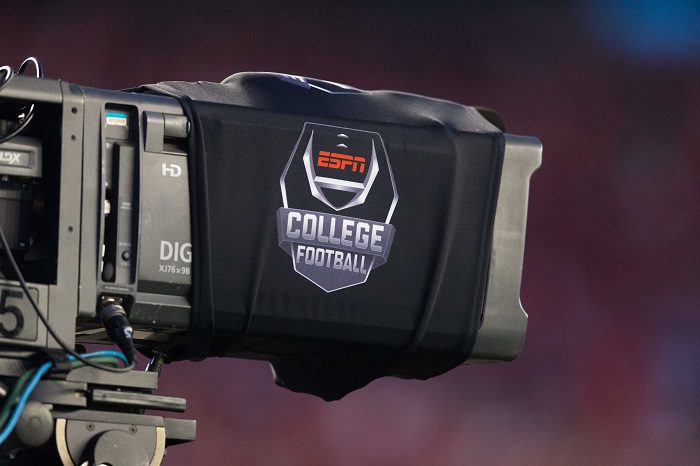 The Big 12 has released its kick off times and television schedule for the Week 14 Big 12 football action.
Friday, November 29th
Texas Tech at Texas: 11:00 a.m. on FOX
West Virginia at TCU: 3:15 p.m. on ESPN
Saturday, November 30th
Baylor at Kansas: 2:30 p.m. or 6:00 p.m. on ESPN/ESPN2 or FOX Sports 1
Iowa State at Kansas State: 2:30 p.m. or 6:00 p.m. on ESPN/ESPN2 or FOX Sports 1
Oklahoma at Oklahoma State: 7:00 p.m. on FOX
*All times listed in CST
It's not a great week of Big 12 football, because barring a collapse of sorts by Oklahoma, then it's most likely going to be an Oklahoma vs. Baylor rematch in the Big 12 title game, with a chance for the Sooners (depending on how the rest of the regular season goes) to have a chance at reaching the College Football Playoff.
Poor Texas seniors, their Senior Day is an 11:00 a.m. kick off on Black Friday. Talk about a Tryptophan hangover.
Bedlam in prime time could be a great game, especially if the Cowboys have a chance to end OU's CFB Playoff dreams. But we know Mike Gundy has had his issues beating the Sooners during his tenure.
And Farmageddon is always one of the most underrated rivalries in not just the Big 12, but college football. Hoping that game is a 2:30 kick to not interfere with Bedlam, but I don't think FOX or ESPN will be asking for my opinion any time soon.
**We now have FREE Big 12 Forums here at Heartland College Sports. Go sign up here and join our conversation! **