TCU Horned Frogs
TCU Fails to Become Bowl Eligible With 20-17 Loss to West Virginia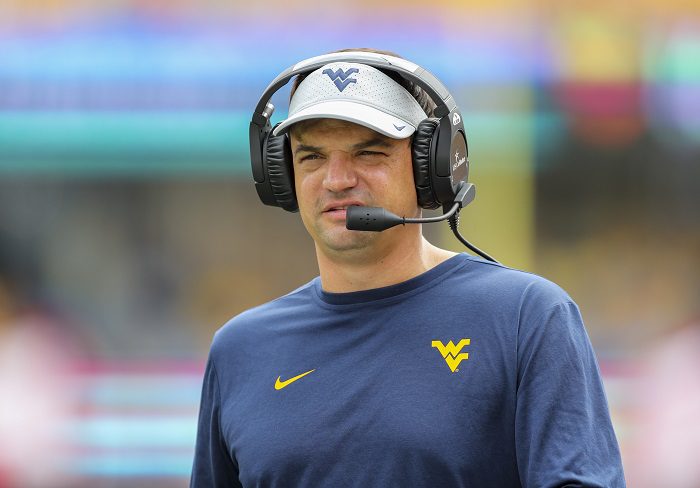 "Huge win to finish the year. It's been a long year, but our guys battled."
That post-game quote from WVU head coach Neal Brown was arguably the understatement of the season for Brown, whose Mountaineers went on the road and won two of their final three against Kansas State and TCU to finish 5-7 on the season and 3-6 in conference.
On Saturday night in Fort Worth, Brown's offense got it done in the clutch, with Isaiah Esdale making an over-the-shoulder catch on a perfect pass from Jarrett Doege for a 35-yard touchdown with 2:10 left to go up 20-17 and prevent the Horned Frogs from bowl eligibility.
But during that drive, WVU was helped by two big TCU penalties. A pass interference call on a fourth down, and then TCU defensive tackle Ross Blacklock was ejected for targeting for a hit on Doege on a third-and-12 incompletion only two plays before the go-ahead touchdown, assisted WVU in getting the job done on the road.
For the Horned Frogs, this game is a huge disappointment and crushing way to end the season. A win and TCU's young team would have been bowl eligible for the 17th time in Gary Patterson's 19 seasons as head coach. Instead TCU wraps up its season with four losses in five games with every loss coming by a touchdown or less.
TCU even got a special teams touchdown off a punt return by Jalen Reagor, but that wasn't enough. Another problem was TCU could not score any points off three interceptions by WVU QB Jarret Doege.
Both teams now go into offseason mode. WVU opens the 2020 season against Florida State in Atlanta on September 5th and TCU gets the 2020 season underway September 5th against Cal.
While both teams are in offseason mode, it's the Mountaineers going into the winter with a little pep in their step, while TCU looks back on the season with the thought of, "What could have been?"
**We now have FREE Big 12 Forums here at Heartland College Sports. Go sign up here and join our conversation! **