Big 12 News
Matt Campbell, Iowa State Agree to Contract Extension Through 2025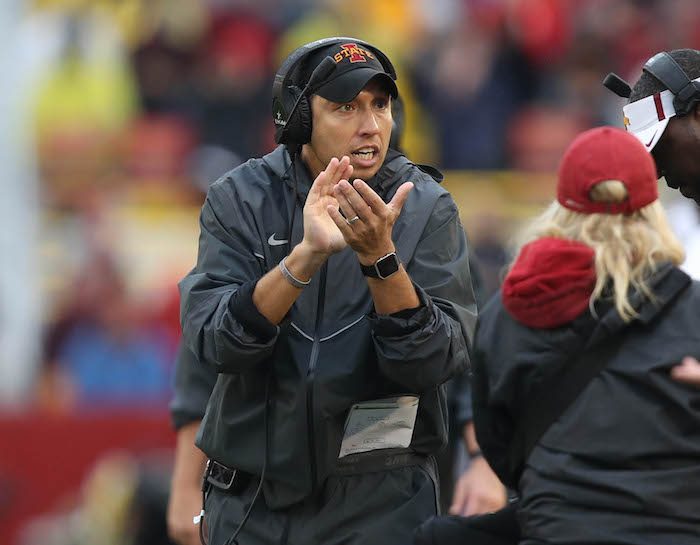 Matt Campbell continues to put his money where his mouth is with his commitment to the Iowa State football program. The two sides have announced another contract extension for Campbell that runs through 2025.
In a statement, Campbell said, "I greatly appreciate Dr. (Wendy) Wintersteen's and (Iowa State AD) Jamie's (Pollard) proactive approach to extending my contract. My staff and I will be on the road this week actively recruiting the next class of Cyclones and it is important for recruits and their families to understand my commitment to Iowa State."
The Cyclones are about to play in a bowl game for the third straight year and will try to make it three-straight eight-win seasons for just the second time in program history.
Athletic Director Jamie Pollard said in a statement, "Both Matt and I wanted to send a message to our fans and recruits and their families, that he is excited about the future of our football program. We are fortunate to have Matt leading our student-athletes and look forward to the continued success of our football program."
Campbell continues to be looped into the rumor mill of coaching openings, like at Florida State, but he keeps signing extensions at Iowa State, just like he did last year, to prove his loyalty to Ames and the program.
The details of the deal have not been released.
Iowa State will find out its bowl destination on Sunday.
**We now have FREE Big 12 Forums here at Heartland College Sports. Go sign up here and join our conversation! **