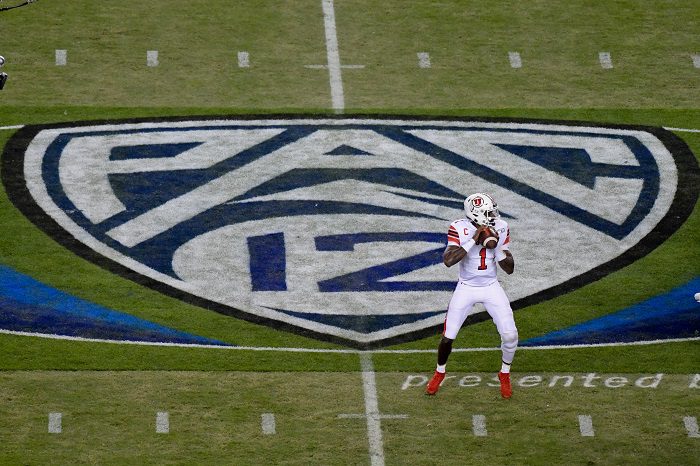 Tell me again why we need to expand the College Football Playoff?
As far as I'm concerned, we have a quarterfinal game being played today between Oklahoma and Baylor in the Big 12 Championship Game. The winner of this game should be in the College Football Playoff.
What if there is chaos? I don't think it matters. Let's go through the options here.
If Clemson loses to Virginia, the Tigers are done. I don't care what the eye test says, and neither should the committee. They would have zero Top 25 wins and not be their conference champion. So they beat up on a bad ACC all year? Irrelevant.
Now, if LSU loses to Georgia. That's more interesting. But an OU team with a Big 12 Championship has a better case than LSU. Take a look at the comparisons.
LSU:
A 12-1 (Non conference champion)
Ranked wins 3 (1 vs top 10 team)
Sos: 25
Loss: to a top 5 opponent (neutral)
Oklahoma:
12-1 (conference champion)
Ranked wins 3 (2 vs top 10 teams)
SOS: 22
Loss: to 8-4 team
*Higher ranked Offense and Defense
What would the case be for LSU? They have a better loss? Frankly, I'm sick of the SEC getting credit for "good losses". It's becoming comical. And when you actually stack up the resumes like above, OU's is better.
The most interesting is if Wisconsin beats Ohio State. Granted, Ohio State smoked Wisconsin 38-7, but let's play the game.
I would think in this scenario, Ohio State would hang in the Playoff at No. 4, and the Big 12 Champion could end up at No. 3. I don't believe the committee could justify two Big 12 teams like both Wisconsin and Ohio State. Wisconsin would have three Top 25 wins, the same number as OU (if they were to win), but their losses, by 31 to Ohio State and to 6-6 Illinois, would not allow them to overcome a one-loss Big 12 Champion.
I suppose their is another scenario: What if Georgia loses a close game to LSU? Oh stop. Unless you're Paul Finebaum, no one should think a two-loss non-conference champion is worthy of getting in over a one-loss Big 12 Champion.
So even in chaos, the Big 12 Champion, especially OU, should find itself in the College Football Playoff. And on top of that, this is another example of why the College Football Playoff is fine at four teams. It preserves the greatest regular season in sports, while still providing excitement for a postseason berth.
**We now have FREE Big 12 Forums here at Heartland College Sports. Go sign up here and join our conversation! **