Big 12 News
Oklahoma Sooners Receive No. 4 Spot in College Football Playoff, Will Face LSU in Semifinal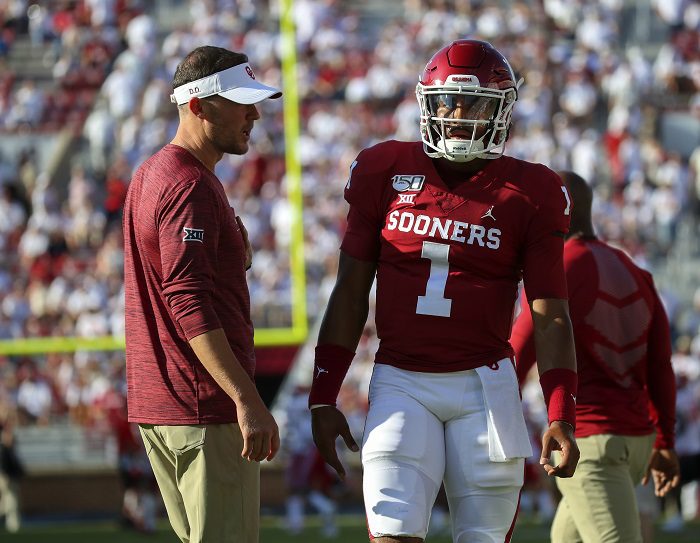 The Oklahoma Sooners won their fifth-straight Big 12 Championship on Saturday, beating the Baylor Bears 30-23. And after finishing 12-1, OU is heading to the College Football Playoff for a third-straight season.
The Sooners will face the LSU Tigers in the semifinal in the Peach Bowl on Saturday, December 28th.
Oklahoma is still looking for its first win in a College Football Playoff semifinal. They lost to Clemson back in 2015, then Georgia in 2017 and Alabama last year.
The Big 12 is the only Power 5 Conference that has yet to win a game in the College Football Playoff. Can OU get over the hump this year?
If they can pull it off against the ____ Champion, the defense, which has been revamped this year under Alex Grinch, will be a big reason why. You saw this defense on display against the Baylor Bears on Saturday.
Oklahoma comes in with No. 1 total offense in the country in total yards and yards per play. While OU's defense is ranked No. 26 on the year.
LSU comes in with its new-look offense at 13-0 thanks to offensive coordinator Joe Brady and quarterback Joe Burrow.
**We now have FREE Big 12 Forums here at Heartland College Sports. Go sign up here and join our conversation! **