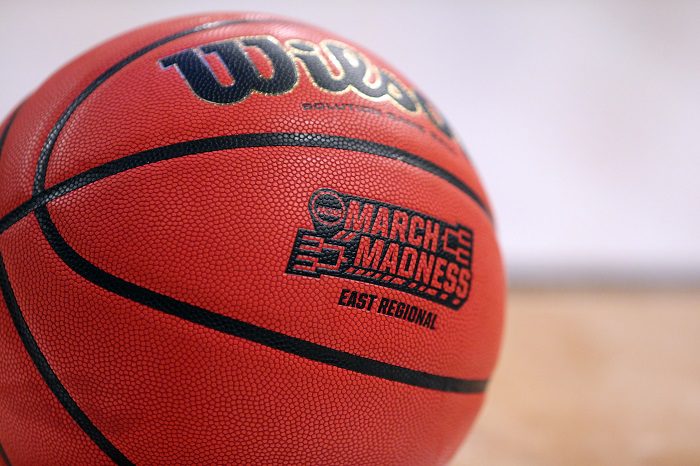 The 2020 NCAA Tournament isn't for a while, though several teams have already been shown as odds favourites. The action will begin with March Madness, beginning with Selection Sunday on March 15th. The first / second round games will be held from March 19th through the 22nd, followed by the regionals, and finally the Final Four on April 4/6.
According to several oddsmakers, the Michigan State Spartans are currently the top favorites to win. Their only seasonal loss was to Kentucky, who is just a little behind them in the odds at rank #2, after their upset loss to the Evansville Purple Aces.
The Spartans have been playing in the Champions Classic for every year since 2011, and giving up an early season loss to Kentucky does them little harm in the odds making. So it makes sense for the Spartans to be the current odds favorite, 
There is some concern over senior Jordan Langford being out for the season with a foot injury until January. Langford is a key player for the preseason #1 Spartans, and was second in scoring only to Cassius Winston last season.
Numerous oddsmakers are showing the overall odds for the top in this order of teams:
Michigan State Spartans
Duke Blue Devils
Kansas Jayhawks
Kentucky Wildcats
Louisville Cardinals
North Carolina Tar Heels
Michigan Wolverines
Arizona Wildcats
Florida Gators
Maryland Terrapins
Ohio State Buckeyes
Oregon Ducks
Interestingly, the Oregon Ducks have advanced the most during the season, opening at around +3500 odds with most oddsmakers, but now sitting around +2500. They've went undefeated in three games, including a big upset win over the Memphis Tigers, and senior point guard Payton Pritchard is averaging 19 points and 6.7 assists.

Another thing working in the Ducks' favor is that five-star recruit blue-chip center N'Faly Dante is likely to join the team in December, after he reclassified to join the 2020 class. Dante is a top-recruit for Oregon and many are expecting him to change the game for the Ducks.
Who could make the Final Four?
It might be too early to make any predictions, as things can change in just a few games. It's a bit like playing a round of poker at an online casino – everything can change depending on which way the cards fall. However, based on performances thus far, there's a good probability that the Final Four teams could be Michigan State, Kansas, Florida, and Louisville.
For the Kansas Jayhawks, the returns of Udoka Azubuike, Silvio De Sousa, and Devon Dotson gives them a great lineup of veteran players. Florida has one of the best lead guards in Andrew Nembhard, and scooped up Kerry Blackshear Jr., a highly talented forward, in June 2019 – he scored 20 points and 10 rebounds in his first game for the Gators, against the North Florida Ospreys.
The Cardinals also have Jordan Nwora, a forward who was voted preseason player of the year by conference media members. Nwora had considered a jump to the NBA, but chose to return for a third season with Louisville, and averaged 17 points and 7.6 rebounds per game.
However, the predicted Final Four teams will need to play hard to keep their positions in the odds, as Kentucky, Seton Hall, and Maryland are coming up behind them, and could make things very competitive.
The Players to Watch in the Big 12 Conference
Udoka Azubuike, 7-0, Sr., Kansas: Azubuike could've declared for the NBA but opted to return to Kansas, and should be a pretty solid anchor of the team. He was sidelined in early January with a hand injury, but if he's good and healthy, Kansas can utilize him as a capable post and rim protector, solidifying their position in the rankings.
Tristan Clark, 6-9, Jr., Baylor: Clark has a nearly 74% shot average, and he could make the Bears a big threat to Kansas and Texas Tech when the Big 12 conference comes rolling around.
Jahmius Ramsey, 6-2, Fr., Texas TechDe'Vion Harmon, 6-2, Fr., Oklahoma: There's been a lot of hype surrounding this freshman, and if the hype is true, he'll be alongside returning key guards Davide Moretti and Kyler Edwards.
Matt Coleman III, 6-2, Jr., Texas: After losing Kerwin Roach II, Dylan Osetkowoski, and Jaxson Hayes, the Longhorns look to Coleman's guard skills to protect freshman center Will Baker.