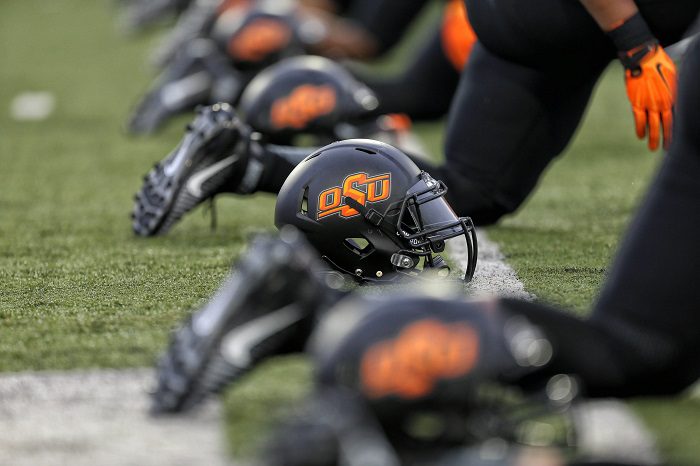 For those who follow the Big 12 in college sport, particularly football, basketball and baseball there are many Christmas gifts for the avid fan. Whether you support the Baylor University Bears / Lady Bears; Iowa State University Cyclones; University of Kansas Jayhawks; Kansas State University Wildcats; University of Oklahoma Sooners; Oklahoma State University Cowboys / Cowgirls; Texas Christian University Horned Frogs; University of Texas at Austin Longhorns; Texas Tech University Raiders or West Virginia University Mountaineers, these Christmas gift ideas will suit every avid sports fan, not forgetting the affiliate members playing golf and participating in track and field, swimming and diving, wrestling, gymnastics, equestrian, tennis, and rowing.
Meet the players
Tickets to the game or competition are going to be one of the best gifts to an avid sports fan if they are currently only able to follow their team online or via ESPN. If their team is playing away from home, gift hotel accommodation for the night of the game so that they can cheer their teams' success or commiserate with other fans afterwards.
Sports trophy
Avid sports fans are often enthusiasts of more than one sport or take part in sports themselves. They may have retired from a sport or continue to be an enthusiastic amateur avidly following players via fantasy football or similar. Honour this commitment with a personalised trophy in which you show your admiration for their commitment to the game. This will show them that you are happy for them to head for the course, track or field for practice or a game.
If they are still taking part in sport or games, gift a special piece of equipment for their game. When looking for gifts for him, consider a golf ball and tee dipped in 24 karat gold that he can take out on the green to play.  A game of poker with friends can have a very different vibe with a boxed gift of premium quality tournament poker cards in 24 karat gold.
Indoor Sports Simulators
As gyms, sports centers, and golf courses close down due to the pandemic, sports fans had no choice but to stay inside their homes. Fans would be delighted to own a gadget that will allow them to enjoy their favorite sports game as they stay safe indoors.
For golf enthusiasts, a simulator that accurately measures ball-flight and full-swing strength such as Flightscope Mevo+ is one of the ultimate Christmas gifts. With such features, one can practice their swings and keep their golfing skills in check throughout the quarantine period.
Signed photograph
Colleges have created famous alumni from the Big12 college sports teams. If there is one particular player that your sports fan adores, look out for a signed autograph for that person. There are several sellers online who will guarantee you have the real deal. If there is a college player who they admire and predict will do well in the future, write to the player direct to let him or her know how well regarded they are and how a fan is following their success in the sport with interest. As a college sportsperson, this encouragement is very much appreciated, and a personal responsibility along with a photograph is likely. Ask if it would be possible for your recipient to meet with them at a game.
Club apparel
All fans appreciate their team's clothing as gifts, whether T-shirts, hats or sweatshirts. Celebrate the 2019 champions with official Oklahoma Big 12 Championship merchandise or prepare for next seasons games with the latest football shirts, local tees and jerseys.
Think beyond apparel and gift games, mugs, tailgating gear and other items that will let everyone know where your recipient's loyalties lie, including a slim iPhone case, a cooler full of drinks for the next game, with a team bottle opener and key ring, plus a rug, so no one will be in doubt who they support at the next tailgate party. You can even gift a flag to wave at the game and display in the garden so their neighbours will be in no doubt who they are rooting for. Don't forget the team mug or for a precious gift, a license plate frame.
History of the game
Enthusiasm for the game is usually routed in history. Your recipient may not be the first generation to follow the team. Having a history of their favourite team to match their family history could make for a great conversation starter if dad or grandad remember seeing some of the past great names play live. Any die-hard fan is going to want to have their own copy of the history of their favourite team or biography of their favourite sportsperson.