Big 12 News
Oklahoma State Receivers Coach Kasey Dunn Leaves for UNLV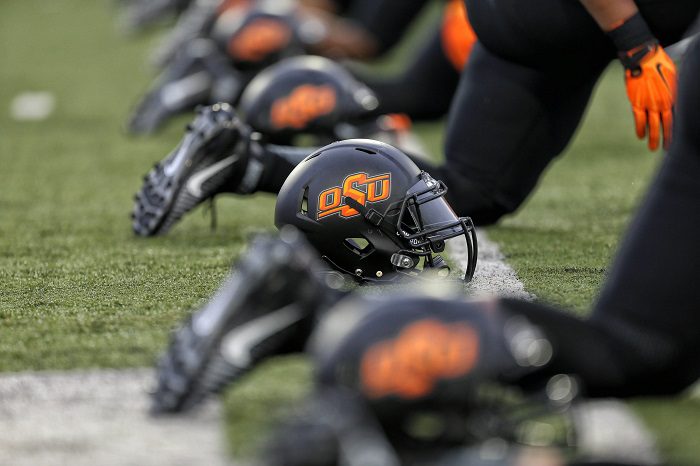 Sometimes its the coaching moves that many don't think are a big deal that actually are, and that's exactly the case at Oklahoma State where longtime receivers coach Kasey Dunn is reportedly leaving for UNLV.
Former Oklahoma State assistant Marcus Arroyo recently took the head coaching position at UNLV and he's hired Dunn to be the team's new offensive coordinator.
Being told this morning, that new UNLV Football head coach, Marcus Arroyo has hired Kasey Dunn (@kasey_dunn) as his OC #UNLVfb

Dunn is the longest tenured asst. at Oklahoma St, he has been the WR Coach at OSU since 2011, was named Associate Head Coach this past season @FOX5Vegas

— Vince Sapienza (@VinceSapienza) December 20, 2019
Dunn has been on OSU's staff since 2011 and recruited and developed some of the best receivers in the Big 12 since then. We recently rolled out our Big 12 All-Decade Team for the 2010s and two OSU receivers made the list, both playing under Dunn.
Dunn coached Justin Blackmon to a Biletnikoff Award in 2011 and then he also recruited and helped develop James Washington into one of the best wide receivers in Big 12 history and a Biletnikoff Award winner as well. And of course let's not forget Tylan Wallace, who also learned under Dunn in recent seasons.
As our friends over at Pistols Firing Blog note: "Losing Dunn is a significant loss for OSU. After stints with the Seahawks and Southern Miss, he came to OSU with a keen eye for talent and with a strategy that has worked time and again. It's unclear who OSU will tab to fill his shoes, but given his track record and success, it's unlikely those shoes will be easily filled."
They have the pulse on what Dunn has meant to Oklahoma State for the past decade and with the results he's proven at WR, it makes you wonder, in hindsight, whether or not he should've gotten a look from Mike Gundy, given he's had to fill his offensive coordinator role twice in the past few years.
**We now have FREE Big 12 Forums here at Heartland College Sports. Go sign up here and join our conversation! **