Big 12 News
Jalen Hurts' Senior Bowl Helmet to Feature Alabama and Oklahoma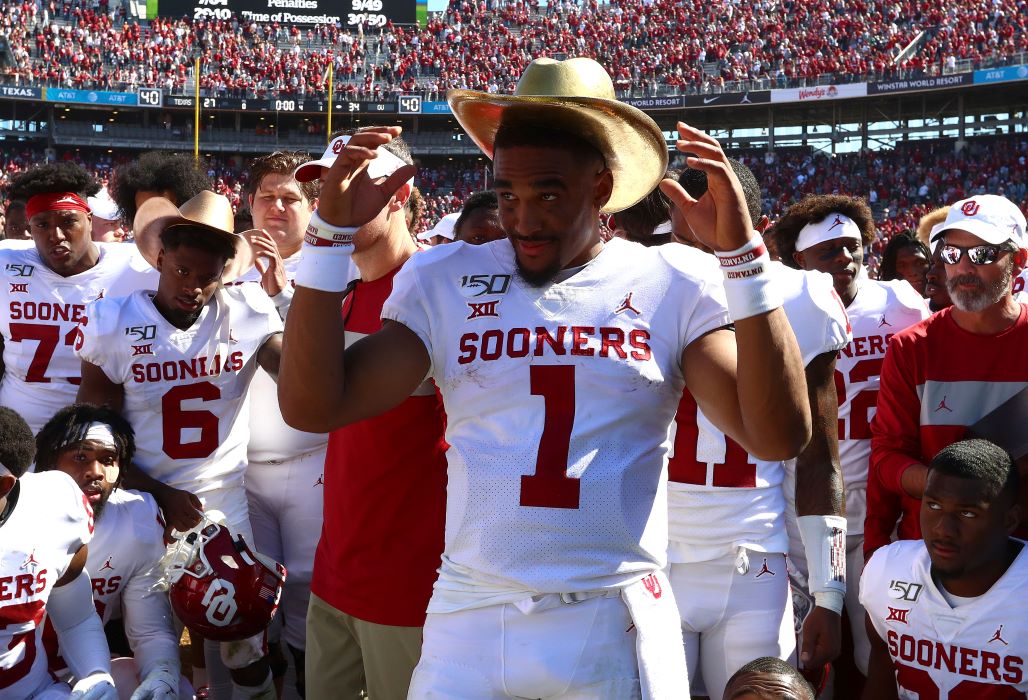 The times they are a'changing in college football.
After Jalen Hurts spent most of his career at Alabama before transferring to Oklahoma for the 2019 season, Hurts is gearing up for the Senior Bowl ahead of this spring's NFL Draft.
And in a new twist, Hurts' helmet will be split between Crimson and, well, Crimson. It's the Crimson Tide and the Crimson and Cream.
Jalen Hurts will wear a helmet to honor his time at both Alabama and Oklahoma in this year's Senior Bowl 🙏

(via @willmcfadden) pic.twitter.com/3WDtA4ayXI

— ESPN College Football (@ESPNCFB) January 21, 2020
I realize the transfer portal is only going to continue to gain in popularity, but this feels like a bit much, no?
Just slap the helmet on the guy for the team he most recently played for a move on with your day.
Maybe I'm old school, and while I understand the transfer portal and I'm OK with it, I still prefer seeing guys stay with their program for football and educational reasons. But once again, I think the transfer portal should exist, I just don't really want to encourage it. This certainly feels like it encourages it in some ways.
As for the craziest helmet combo I can think of? Oregon and Oklahoma State comes to mind as having a lot of potential. For better or for worse.
**We now have FREE Big 12 Forums here at Heartland College Sports. Go sign up here and join our conversation! **