Big 12 News
Oklahoma State vs. UNI Wrestling: What Did We Learn?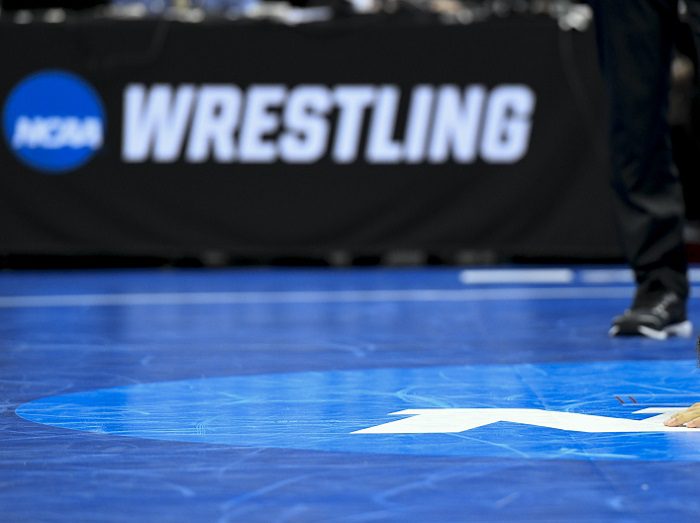 Wow. I mean wow. Watching UNI  made me want to shotgun a half gallon of ethanol and jump a 100-yard cornfield in a John Deer. This just goes to show what I was talking about in my last article- anything can happen in a Big 12 dual.  
If I was Oklahoma State I would be seriously considering reaching for the panic button as this point in time. Dropping that dual raises some major questions about the depth of their lineup as we head into the end of the season. According to Intermat rankings Oklahoma State is ranked higher as a dual team rather than a tournament team.  Could the Panthers knock the Cowboys off their thrown come the Big 12 tournament? Could we see a new king of the Big-12?  It may be too early to start asking these questions, but there is no doubt that this conference tournament is setting up to be an interesting one. 
There is some silver lining for the Cowboys though, Boo Lewallen looked strong in his win over 12th ranked Max Thomsen. Furthermore, going into the dual UNI was heavily underrated; they have a number of top 20 guys and outrank Cowboys at a few weights. On top of this, with Daton Fix's redshirt and Kaid Brock's injury the OSU line up lacks the depth it had before. I think the combination of these factors make it hard to say that this upset came out of left field but still a definite shake up in the Big 12 pecking order. 
All in all this was an interesting turn of events in the Big 12 team rankings. UNI may have pulled out a major dual win, but repeating in a tournament may prove to be a much different challenge. There is no doubt in my mind that we're definitely ready for a battle of a conference finale. 
Box Score
125- (OSU) Nick Piccininni over (UNI) Jacob Schwarm: 9-6
133- (UNI) Jack Skudlarczyk over (OSU) Reece Witcraft: 10-5
141- (UNI) Michael Blockhus over (OSU) Dusty Hone: 4-3
149- (OSU) Boo Lewallen over (UNI) Max Thomsen: 5-2
157- (UNI) Keaton Geerts over (OSU) Wyatt Sheets: 8-6
165- (OSU) Travis Wittlake over (UNI) Austin Yant: 14-5
174- (UNI) Bryce Steiert over (OSU) Joseph Smith: 13-2
184- (UNI) Taylor Lujan over (OSU) Anthony Montalvo: 4-0
197- (OSU) Dakota Geer over (UNI) Noah Glaser: TF 20-4
285- (UNI) Carter Isley over (OSU) Austin Harris: 5-2
Final: UNI over OSU 19-15
**We now have FREE Big 12 Forums here at Heartland College Sports. Go sign up here and join our conversation! **