Baylor Bears
Baylor Fans Upset Over Massive Increase in Football Tailgating Prices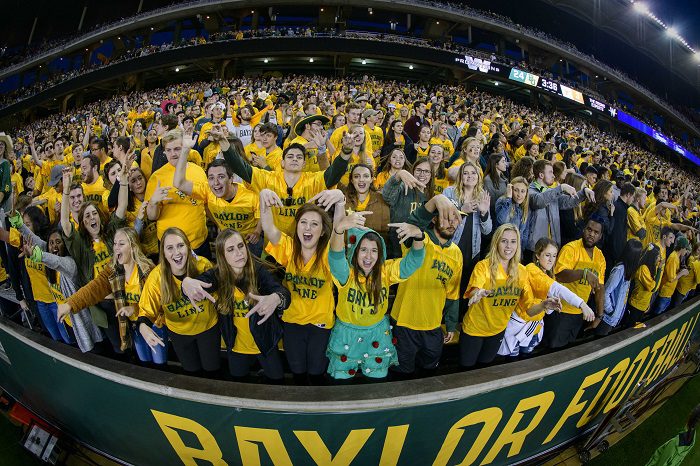 You've got to pay to play and after Baylor reached the Big 12 Championship Game and the Sugar Bowl this past season, the fan base is starting to feel the pinch.
According to a new report from the Waco Tribune, Baylor fans are seeing an enormous increase in their tailgating site rental spots. Per the article, "Fort Worth resident Jim Reeves, whose group has been tailgating at Baylor games for 20 years, said the site rental is going up from about $900 for two spots to $4,500 for the same amount of space. The group, called the Bears' Den, also won't be allowed to use the $3,000, 20-foot-by-30-foot tent it bought."
The tent issue is because Baylor announced last week it had entered an exclusive contract with a group called the "Tailgate Guys" who will provide all the services for a tailgate each week, including tents, tables, chairs and more at a cost of $400 to $8,500.
Rhoades has insisted that a bigger payday has been the goal for the partnership, instead citing the goal to, "create an enhanced turnkey fan experience and outsource operations to provide improved customer service and the more efficient use of Baylor Athletics staff."
This sucks for Baylor fans. There's no other way to put it. Especially those fans who were still tailgating through the near demise of the football program and supporting Jim Grobe and Matt Rhule's 1-11 team. This is the "thank you" for the administration.
And based on how the article reads, it seems like the roll out caught many fans off guard. But let's see how Baylor handles it from here on out.
**We now have FREE Big 12 Forums here at Heartland College Sports. Go sign up here and join our conversation! **