Big 12 News
Big 12 Commissioner Bob Bowlsby Pushes Back on Paying College Athletes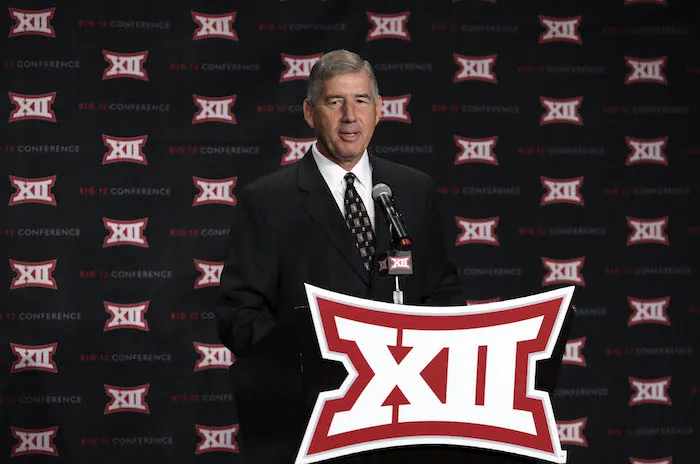 Big 12 commissioner Bob Bowlsby was on Capitol Hill on Tuesday to testify at the first hearing on student-athlete pay in the U.S. Senate. He was joined by University of Kansas chancellor Douglas Girod., however both men came at the issue with a different approach.
Girod suggested senators adopt a national standard on student-athlete compensation after California passed a law last year to enable college athletes to strike endorsement deals. But Bowlsby was more critical of the push to enable students to profit from their names and likeness. The Big 12 commissioner argued how it could have a major affect on the recruitment process and harm the college athletics system.
"I fear that if we adopt a process that permits per se 'play for pay' or any proxy for 'pay for play' we will find ourselves changing the team chemistry that has made college athletics so special," Bowlsby said.
The commissioner went on to add, "I fear, and I believe, that the invitation of third parties into the NIL (name, image and likeness) space will irretrievably insert them into the recruitment and transfer environment. We have already witnessed far too many such intrusions on fair play."
As for Girod, he seemed to be open to it, but said he wanted uniformity across the board, citing the potential for a federal law to ensure fairness because Division I universities compete in all 50 states.
The hearing was presided over by Kansas senator Jerry Moran,who also attended KU.
**We now have FREE Big 12 Forums here at Heartland College Sports. Go sign up here and join our conversation! **