Big 12 News
The Heart Beat (Mar. 3): Jalen Hurts' NFL Draft Stock, Plus Senior Nights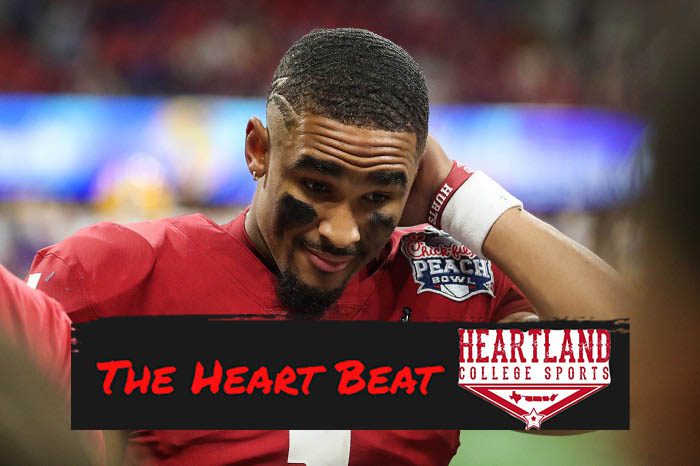 It's time for our links to our favorite bunch of Big 12 content from the previous 24 hours. Think of it as a brunch/lunch links for you to avoid and delay work, plus your boss!
**If there is ever content you'd like us to consider for the following day's Heart Beat, please email me directly: [email protected] or direct message us on Twitter (@Heartland_CS)
Big 12 Football
What is Jalen Hurts' NFL Draft Stock looking like in early March?
As the Iowa State Cyclones get ready for spring practice, let's take a look at the running back position in Ames with the crew at Cyclone Fanatic.
Here are ten outgoing players at Kansas State the Wildcats will be looking for in 2020.
Big 12 Basketball
A great piece from Pistols Firing Blog on what has been a crazy few years for these Oklahoma State seniors who will play their last home game this week in Stillwater.
Meantime, the seniors at Iowa State aren't having the season they wanted, but here's some of what Mike Jacobson and Prentiss Nixon are thinking in their last regular season week with the Cyclones.
Here are some post-game thoughts from the guys at Staking the Plains following Texas Tech's loss to Baylor in overtime.
Non-Big 12 Content
Here is ESPN's prediction for all 32 conference tournaments coming up in the next two weeks.
Who are six college football programs recruiting above their pay grade heading into 2020?
**If there is ever content you'd like us to consider for the following day's Heart Beat, please email me directly: [email protected] or direct message us on Twitter (@Heartland_CS)