The Heart Beat
The Heart Beat (Mar. 4): Oklahoma State vs. Texas Hype, Udoka's Chances vs. TCU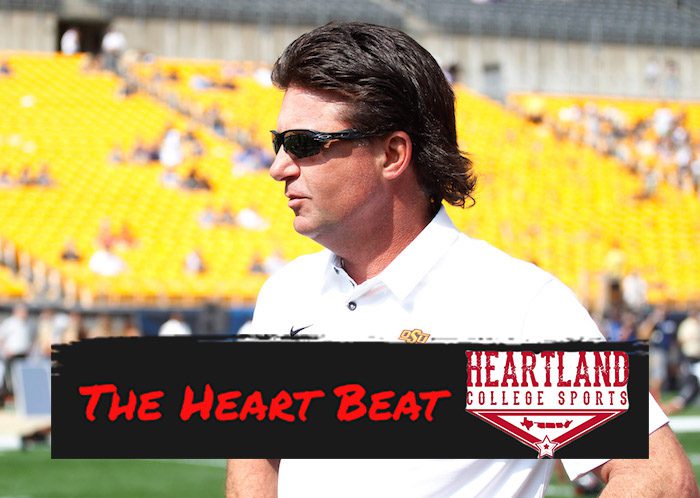 It's time for our links to our favorite bunch of Big 12 content from the previous 24 hours. Think of it as a brunch/lunch links for you to avoid and delay work, plus your boss!
**If there is ever content you'd like us to consider for the following day's Heart Beat, please email me directly: [email protected] or direct message us on Twitter (@Heartland_CS)
Big 12 Football
As the guys at Pistols Firing Blog look ahead to the 2020 football schedule, could Oklahoma State vs. Texas have huge implications in the Big 12? The answer is a resounding "yes".
Here's a look at the bench press numbers for Kansas State's Pro Day.
It's time for more spring football previews… here's a look at what every Big 12 team can do to try and knock off the Sooners from the top spot.
Big 12 Basketball
Will Udoka Azubuike be able to take the court on Wednesday night for Senior Night against the TCU Horned Frogs?
As Oklahoma's Kristian Doolittle prepares for Senior Night, he admits he can't believe it's been four years for him in Norman.
Oklahoma State's upcoming game against Kansas State could have big implications for their NIT changes.
Non-Big 12 Content
Despite the fact that Atlanta Hawks guard Trae Young is putting up eye-popping numbers, his team is not benefiting. What's going on with the former Sooners star's team?
Despite fears of the coronavirus, the NCAA is not planning any changes to the NCAA Tournament (and nor should they!)
247Sports decided to rank the best strength and conditioning coaches in college football based on who had good NFL combines. The Big 12 did not have a team on the list.
**If there is ever content you'd like us to consider for the following day's Heart Beat, please email me directly: [email protected] or direct message us on Twitter (@Heartland_CS)