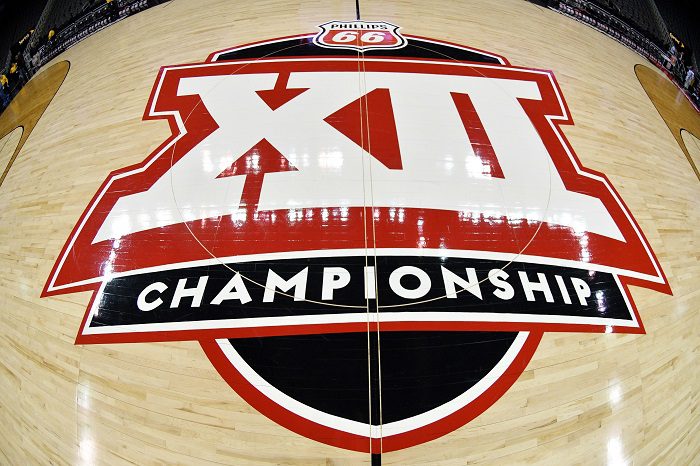 The Big 12 Tournament is set and all ten teams are hoping to have a run to Saturday night's Championship Game. So without further ado, let's get to our predictions from the Heartland College Sports basketball staff.
Matthew Postins: The Big 12 Tournament should come down to Baylor and Kansas. After all, there is a chasm between these two teams and the rest of the conference, and while we can't discount the unexpected, the Bears and Jayhawks seem poised to meet for a third time this season when in the Big 12 Championship game on Saturday. In that match up, I think Kansas takes the day. The duo of Udoka Azubuike and Devon Dotson are playing their best basketball of the season, and the Bears have lost three of their last five games. I don't think the result is going to impact either team's seeding — they should both be No. 1 seeds in the NCAA Tournament — but Kansas should win its third Big 12 Tournament title in five years by the end of Saturday. 
Zach Campbell: Well, that was fun, wasn't it?

Unlike the rest of the country, which has been in perpetual upheaval throughout the duration of the season, the Big 12 has been presided over by two clear-cut bullies: Bill Self's Jayhawks (28-3 overall/17-1 conference) and the swarming Baylor Bears 26-4 overall/15-3 conference).  Each have taken turns not only lording over the conference rankings but also occupying the no. 1 spot nationally at certain points this season and are as bon-a-fide a pair of one seeds as their are in the country.  Beyond those two, there exists a log jam for second place and beyond, with West Virginia, Texas, Texas Tech and Oklahoma all holding a 9-9 record in conference play. 

So, what kind of picture does this all paint for Big 12 tournament play? Well, the way the bracket sets up, there's really only one likely outcome: Kansas and Baylor in the big dance.  The only real scenario where a bracket gets busted is if West Virginia – resurgent in their double-digit win over Baylor on Saturday – continues it's hot play and knocks Baylor off its pedestal inside the same week.  I'm not saying it couldn't happen, but it probably won't; Baylor is just too good. The same goes for a semi-final match up between Kansas and Texas Tech, who staged a slug fest that saw Kansas just barely skate by in the final seconds of the game.  I'd love to be proven wrong, but ultimately, I have a hard time envisioning a scenario where Baylor's length and hornet-swarm of a defense don't emerge victorious and take home the conference crown.
Pete Mundo: OK so my two colleagues have picked chalk with Kansas vs. Baylor. I have to go outside the box here, I feel like I have no choice. I'm going to really blow this bracket up. Bill Self has already said that he may rest his starters if he has two. The Jayhawks are no doubt a No. 1 seed. Meantime, either Texas or Texas Tech could be playing for their NCAA Tournament lives. Also, Baylor has struggled down the stretch and could find themselves fading. The Mountaineers pull off an upset for the second time in a week. I'm going with Texas Tech against West Virginia in the Big 12 Championship Game, with the Red Raiders pulling off a 70-58 victory.
**Want to win a $25 gift card?  Go sign up here and join our conversation! The best poster each week wins a gift card to your favorite establishment!**