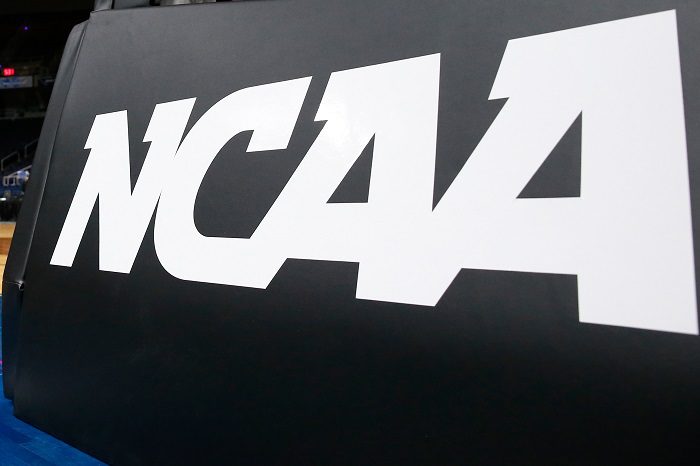 So, could seniors in all NCAA spring sports, and perhaps winter sports, get the opportunity for a do-over?
That's what the NCAA is reportedly discussing.
The idea of giving seniors an additional year of eligibility due to the cancellations of NCAA events, including the NCAA Tournament, gained momentum on Friday when The Athletic's Nicole Auerbach, among other, tweeted out that the governing body for college athletics is looking at the issue. 
Per source, NCAA sent a note to membership today saying it believes "it will be appropriate to grant relief for the use of a season for competition for student-athletes who have participated in spring sports."

NCAA will start working on issues tied to this & winter athletes.

— Nicole Auerbach (@NicoleAuerbach) March 13, 2020
Auerbach later threaded that tweet to say that the NCAA's Division I Council Coordination Committee, would be working on the issue and would have a response in a "timely manner."
ESPN.com added some more flesh to the story later in the day, saying that the council committee had made the recommendation that all athletes in spring sports be given eligibility relief.
Spring sports, as defined by the story, include baseball, men's and women's lacrosse, softball and men's volleyball.
Both Auerbach and ESPN's Kyle Bonagura noted that the committee is also looking at whether additional eligibility might be extended to athletes in winter sports, of which men's and women's basketball are included.
So what would this mean? There are so many points that still need to be fleshed out. The NCAA committee's recommendation is exactly that — a recommendation. That doesn't mean that the full NCAA body will adopt the recommendation. But if they do, it will likely take weeks to figure out exactly what that means from many angles, including scholarships, tuition and roster space.
Given that the NCAA Men's and Women's basketball tournaments were canceled on Thursday, that's on the top of mind of many sports fans. On Thursday, Stadium.com's Jeff Goodman reported that one Big 12 men's basketball coach — Oklahoma State's Mike Boynton Jr. — was on board with giving seniors in college basketball the option of one more year of eligibility, if they wanted it.
Oklahoma State coach Mike Boynton:

"Seniors, if they want, should have another year. Special permission on scholarship numbers for an unprecedented circumstance. Next year only."

— Jeff Goodman (@GoodmanHoops) March 12, 2020
ESPN's Fran Fraschilla, who was in Kansas City to broadcast the Big 12 Tournament, agreed and made several good arguments for allowing seniors the opportunity to come back.
Yes, they've played much of season (and it's radical idea) but extra year of senior eligibility would strengthen college basketball. Blunts some of competition from NBA & G-League, student-athletes get one more year to complete degrees or start on Masters, level of plays rises.

— Fran Fraschilla (@franfraschilla) March 13, 2020
There's no way to project how restoring eligibility to current seniors, even on an optional basis, would impact NCAA rosters in winter and spring sports, should the NCAA adopt the policy full bore. But, given the extreme circumstances of the COVID-19 coronavirus, and the wave of cancellations in collegiate sports, it bears monitoring. It could have significant ramifications on Big 12 basketball and beyond. 
**Want to win a $25 gift card?  Go sign up here and join our conversation! The best poster each week wins a gift card to your favorite establishment!**