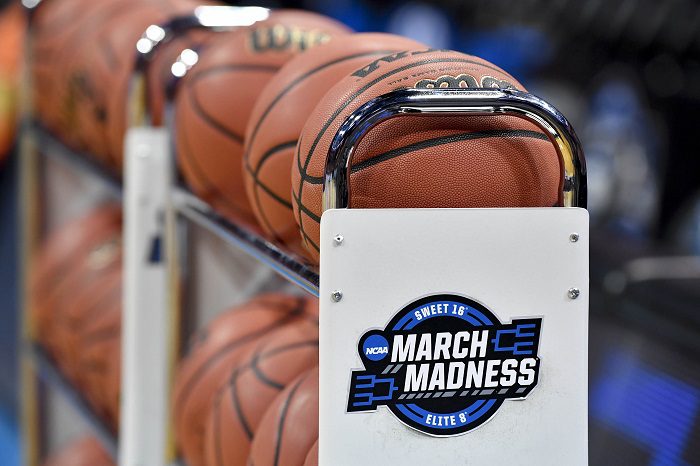 Today would've been Selection Sunday. It's one of the great sports days of the year and now it's a day when millions across the country are practicing social distancing due to the coronavirus. If there's anything worse than being stuck at home away from other human beings, it's not having any sports to watch. Alas, that's where we are.
However, I admittedly did not realize until today that there was some discussion among fans and within the NCAA to release a bracket on Sunday, despite the fact that the NCAA Tournament was cancelled late last week.
Why? I honestly have no idea and this would've made zero sense, but Dan Gavitt, the vice president of men's basketball for the NCAA, confirmed this news on Sunday afternoon to Jeff Goodman.
The NCAA just sent an e-mail to all coaches stating that the brackets will not be released.

Dan Gavitt: "To be clear, this is my decision. The basketball committees support and concur."

— Jeff Goodman (@GoodmanHoops) March 15, 2020
As you might've seen on Twitter, there was immediate backlash to this, which I find stunning.
First off, none of us know what the bracket would have looked like because we don't know who would've pulled off upsets in their respective conference tournaments. Sure the No. 1 through No. 4 seeds probably wouldn't have changed all that much, but what's the point of releasing a bracket? So we can hypothesize as to whether or not Baylor or Kansas could've won the National Championship? You can do that anyway by looking at Joe Lunardi or Jerry Palm's Bracketology if you so choose to. You don't need an official NCAA bracket to have this conversation.
But for the NCAA to spend any time or resources on building a bracket for a tournament that is never going to happen (remember it was not postponed, it was canceled) is a massive waste of time and energy by all involved to appease a very small subset of fans. I guess it would've given sports talk radio hosts something to talk about, and boy do we know they'll need content in the days and weeks to come, but outside of that, who cares?
College sports, including the Big 12 Conference, are over for the foreseeable future, so let's let the folks within the NCAA stay home, practice their own social distancing, and not worry about the nerds who demand an official bracket for a tournament that was canceled for the first time in its history, which dates back to World War II. These superfans will all be watching Final Four re-runs from the past 25 years anyway.
It's been a brutal few days in which not just the sports world, but the entire world, has been turned upside its head. I know that judgment can sometimes lack during these moments, but the NCAA made the right decision to not release a bracket. Anyone making a fuss needs to find something to watch on Netflix.
**Want to win a $25 gift card? Go sign up here and join our conversation! The best poster each week wins a gift card to your favorite establishment!**