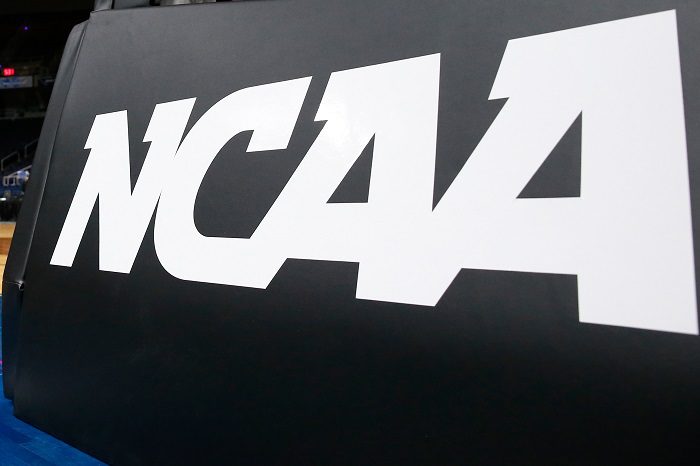 This March Madness Big 12 Rewind for 1999 takes you back to how the Big 12 Conference did in the 1999 NCAA Tournament.
The Big 12 Conference in 1999
For the first time, Kansas wasn't the dominant force in the conference. The losses of Paul Pierce and Raef LaFrentz left an opening and the Texas Longhorns forced their way through under first-year head coach Rick Barnes. The Longhorns lured Barnes away from Clemson, where he went 74-48 in four seasons and led the Tigers to three NCAA Tournament berths. Barnes replaced Tom Penders. The Longhorns went 13-3 in league action and 19-13 overall. The oddity was that six teams looking up at Texas in the Big 12 standings had 20 or more wins by season's end. Missouri, Kansas and Oklahoma finished tied for second at 11-5, while Oklahoma State and Nebraska were tied at 10-6. Kansas State was the other 20-game winner, then under head coach Tom Asbury. But only five of the teams listed here would make the NCAA Tournament.
Near the bottom of the league was Colorado, which went 7-9 in league action. Iowa State, under new coach Larry Eustachy, was rebuilding, and it wouldn't take long to see them at the top of the Big 12 standings. Texas A&M had a four-game improvement in league play under first-year head coach Melvin Watkins (who replaced Tony Barone in the offseason). Texas Tech and James Dickey had their second straight season under-.500, just three years removed from winning 30 games.
Baylor fell hard that season, failing to win a league game and winning just six games under Harry Miller. He would exit the program after the season and be replaced by former SMU coach Dave Bliss. Things were about to get much worse for the Bears. 
The regular-season award winners included Nebraska center Venson Hamilton (player of the year), Texas A&M guard Clifton Cook (newcomer of the year), Kansas G Jeff Boschee (freshman of the year) and Barnes (coach of the year). The All-Big 12 First Team included Missouri G Albert White, Hamilton, Oklahoma State G Adrian Peterson, Texas center Chris Mihm and Texas forward Gabe Muoneke.
At the Big 12 Tournament in Kansas City, well, the Jayhawks won for the third straight season. After a first round bye the Jayhawks defeated Nebraska (77-53), Kansas State (69-58) and Oklahoma State (53-37). Texas, which was the tournament's No. 1 seed, fell to Oklahoma State, 59-57, in the semifinals. It robbed Texas of a chance to avenge its loss to Kansas in Big 12 action.
Boschee was the Tournament's most outstanding player. The rest of the All-Tournament team included Kansas C Eric Chenowith, Oklahoma State G Glendon Alexander, Peterson and Mihm.
On Selection Sunday five teams heard their names called — Kansas (No. 6 seed), Texas (No. 7 seed), Missouri (No. 8 seed), Oklahoma State (No. 9 seed) and Oklahoma (No. 13 seed). Colorado, Kansas State and Nebraska were selected to play in the NIT. None of them would reach New York City.
First Round 1999 NCAA Tournament
First, the winners. Despite being a No. 13 seed, Oklahoma upset defending NCAA Champion Arizona, 61-60, in the first round. It was a splendid game for the Sooners, as Najera (17 points), Ryan Humphrey (15 points), Eric Martin (14 points) and Alex Spaulding (10 points) all hit double figures. The win was head coach Kelvin Sampson's first in the NCAA Tournament with OU in five tries. Oklahoma State slipped by Syracuse, 69-61, while Kansas made easy work of Evansville, 95-74.
Missouri and Texas saw their seasons end in the first round. The Tigers fell to New Mexico, 61-59. Albert White led the Tigers with 16 points and 12 rebounds. The game was the last for Tigers legend Norm Stewart, who retired on April 1, 1999. Stewart's career spanned nearly 40 years at two colleges (he started at Northern Iowa), as he won 731 games for his career and won 634 games at Missouri. Despite never reaching a Final Four, he was elected to the National Basketball Hall of Fame in 2007 and the court at Missouri Arena bears his name.
Texas, despite being the higher seed, lost to Purdue, 58-54. Despite the loss, big things were ahead for Barnes and the Longhorns. 
Second Round 1999 NCAA Tournament
Oklahoma continued its Cinderella march to the Sweet 16, as the Sooners defeated No. 5 seed Charlotte, 85-72. OU led by 15 at halftime. Najera was a beast in that game, leading the Sooners with 20 points and 15 rebounds. The other two Big 12 teams in the second round weren't as lucky.
Oklahoma State lost to No. 1-seeded Auburn, 81-74. Eddie Sutton's Cowboys received strong games from Peterson (27 points) and Desmond Mason (26 points), but it wasn't enough to overcome the Tigers.
Kansas, meanwhile, fell to No. 3-seeded Kentucky, 92-88, in an overtime classic. Ryan Robertson poured in 31 points for the Jayhawks, while Boschee had 18 points and Chenowith had 11 points and 10 rebounds. Kenny Gregory added 11 points off the bench. Kentucky shot 50 percent and doused the Jayhawks with 19 made 3-pointers, with Scott Padgett leading the charge with 29 points (including four 3-pointers).
Sweet 16 1999 NCAA Tournament
The madness finally ended for the Sooners in the Sweet 16, as they faced No. 1 seed Michigan State. It was a close game at halftime, with the Spartans up, 26-25. From there Michigan State slowly pulled away to win, 54-46. The Sooners shot just 33 percent for the game and Michael Johnson was the team's leading scorer with 12 points. Najera was held to seven points and seven rebounds in 31 minutes.
**Want to win a $25 gift card? Go sign up here and join our conversation! The best poster each week wins a gift card to your favorite establishment!**