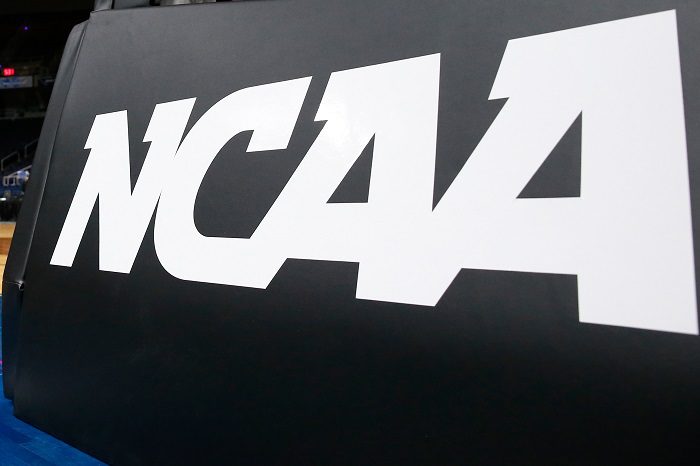 This March Madness Big 12 Rewind for 2009 takes you back to how the Big 12 Conference did in the 2009 NCAA Tournament.
THE BIG 12 IN 2009
Kansas had never repeated as NCAA Tournament champions. But the prospect dangled in front of the Jayhawks after their 2008 National Championship win over Memphis. Turnover was expected. The Jayhawks had seven NBA prospects on their championship roster, and many of them were gone. Darnell Jackson and Sasha Kaun ran out of eligibility. Brandon Rush, Mario Chalmers and Darrell Arthur left for the NBA. Two future NBA players remained — guard Sherron Collins and forward Cole Aldrich. But that's OK. It's Kansas. And Bill Self had a national title to recruit with now.
Self roped in a seven-player class that included the Morris brothers — Marcus and Markieff — point guard Tyshawn Taylor and a pair of juco transfers — Tyrone Appleton from Midland (TX) College and Mario Little from Chipola (FL) CC. The class was ranked No. 5 by ESPN.com. And many of them would play in 2008-09.
But Collins and Aldrich, who knew Self's system, would be the stars. Collins averaged 18.9 points and 5 assists per game, while Aldrich averaged a double-double — 14.9 ppt and 11.1 rebounds per game. With all the turnover, the AP preseason poll had Kansas at No. 24, and the Jayhawks climbed to No. 14 by season's end. In the Big 12, the turnover wasn't much of a problem. The Jayhawks went 14-2 in league action, with losses to Missouri and Texas Tech, and won the regular-season title by a game over Oklahoma.
The Sooners improved by four wins in Big 12 play to finish 13-3, based largely on the play of sophomore forward Blake Griffin. Remember a few years ago when Kelvin Sampson recruited Griffin's older brother, Taylor? Yeah, someone owed Sampson a thank-you note for that, because it helped pave the way for Blake, who averaged 22.7 points and 14.4 rebounds per game. Freshman guard Willie Warren was no slouch, as he averaged 14.6 ppg. Tony Crocker and Taylor Griffin each scored more than nine points per game. The Sooners rose as high as No. 2 in the AP Poll before finishing at No. 7. But they were a national championship contender rolling into March.
Missouri had a strong case, too. Head coach Mike Anderson had the Tigers rolling behind forward DeMarre Carroll, who averaged 16.6 ppg and 7.7 rpg. Senior forward Leo Lyons averaged 14.6 ppg and 6.1 rpg, while guard Matt Lawrence averaged 9.2 ppg. The senior-laded team finished 14-4 in league action and finished No. 9 in the country in the final AP poll.
Frank Martin kept things humming at Kansas State, despite the departure of forward Michael Beasley. Jacob Pullen (13.0 ppg) would find his way to the NBA one day, but newcomer Denis Clemente led the Wildcats with more than 15 points per game. The Wildcats finished 9-7 in league action, along with Texas, Texas A&M and Oklahoma State. Nebraska fashioned an 8-8 record, followed by Baylor — which took a steep drop to 5-11 in league action — Iowa State (4-12), Texas Tech (3-13) and Colorado (1-15).
Oklahoma State had the only new coach in the conference (remember that Pat Knight had taken over for his father, Bobby, at Texas Tech midway through the previous season). Sean Sutton lasted just two seasons as his father's successor at Oklahoma State. Sean was swept out after 39 wins and two NIT berths. In his place came Travis Ford, who had worked his way up from NAIA's Campbellsville to Eastern Kentucky and then UMass. At UMass he won 62 games in three seasons and took the Minutemen to a pair of NIT runs, the last of which ended in Madison Square Garden with a championship game loss to Ohio State.
After two seasons of coaching tumult, the Big 12 was finally steady.
The regular-season award winners included Griffin (player of the year), Aldrich and Missouri G J.T. Tiller (defensive player of the year), Clemente (newcomer of the year), Warren (freshman of the year), Baylor's LaceDarius Dunn and Lawrence (sixth man) and Self (coach of the year). The All-Big 12 First Team included Iowa State forward Craig Brackins, Aldrich, Collins, Carroll and Griffin.
The Big 12 Tournament returned to Oklahoma City and the Ford Center, and the Baylor Bears turned it into upset central. Despite the 5-11 record in the Big 12, the Bears were still a very good team, anchored by Dunn, guard Curtis Jerrells, senior forward Kevin Rogers and a new recruit named Quincy Acy. Another freshman, forward Anthony Jones, was considered a Top 40 player in that recruiting class. The Bears fell out of the Top 25 in mid-January and lost 10 of their last 12 regular-season league games. It seemed the Bears' only chance at reaching the NCAA Tournament was to win the Big 12 Tournament. And, you know what? The Bears nearly did it.
As a No. 9 seed the Bears defeated Nebraska in the first round. Then Baylor upset No. 1 seeded-Kansas, and No. 5-seeded Baylor to advance to the championship game to face No. 3 Missouri. The Tigers beat Texas Tech and Oklahoma State along the way. Yep, Oklahoma State upset No. 2 seed Oklahoma in the semifinals.
But Missouri claimed the championship, 73-60, over Baylor. It was a terrific run for the Bears, but no one could be sure if it was enough to impress the NCAA Tournament committee. Carroll was the tournament's most outstanding player, with Rogers, Missouri's Zaire Taylor, Texas' Dexter Pittman and Texas Tech's Mike Singletary making the all-tournament team.
On Selection Sunday six Big 12 teams made the field, with Oklahoma claiming the best seed at No. 2. Kansas (No. 3), Missouri (No. 3), Texas (No. 7), Oklahoma State (No. 8) and Texas A&M (No. 9) made the field. Baylor and Kansas State found themselves on the outside looking in. Baylor still had postseason fun, though. The Bears rumbled all the way to the NIT final before losing to Penn State.
FIRST ROUND
The Big 12 was perfect in the first round of the NCAA Tournament that year. Oklahoma ousted Morgan State, 82-54, while Kansas outlasted North Dakota State, 84-74. Missouri drubbed Cornell, 78-59, and Texas handled Minnesota, 76-62. Oklahoma State won a squeaker with Tennessee, 77-75, and Texas A&M managed the slight upset win over BYU, 79-66.
SECOND ROUND
There was a line of demarcation in the Big 12 that entire season. Kansas, Oklahoma and Missouri seemed better than everyone else. That continued in the second round. The Jayhawks, and Sooners and the Tigers all won to move on to the Sweet 16.
Oklahoma beat No. 10-seeded Michigan, 73-63. Blake Griffin had 33 points and 17 rebounds. That's all. Some nights, that's all you need.
Kansas kept rolling, too. The Jayhawks beat No. 11 seeded Dayton, 60-43. Sherron Collins had 25 points. But Cole Aldrich had the enormous game — 13 points and an eye-popping 20 rebounds.
And Mizzou? Well, they were on their way after an 83-79 win over Marquette. There was no Dwyane Wade to rescue Marquette this time. Leo Lyons led five Tigers in double figures with 18 points. Kim English came off the bench to score 17.
The other three Big 12 teams did not fare as well that weekend.
Texas hung in there with No. 2-seeded Duke, eventually losing, 74-69. A.J. Abrams, Damion James and Dexter Pittman had led the way all season for Texas. James had 15 points and 10 rebounds against Duke. Abrams had 17 points. Pittman had a quiet 8 points and 8 rebounds. Varez Ward came up huge with 16 points off the bench. But Gerald Henderson led Duke with 24 points to move on to the Sweet 16.
Travis Ford's first season as Oklahoma State head coach ended with an 84-76 loss to Pitt. Future NBA prospect James Anderson (18.1 ppg) led the Cowboys all season, and against the Panthers he had 15 points. Byron Eaton had a double-double (15 points, 10 rebounds) and another future NBA player, Terrel Harris, had 17 points, including five 3-pointers. But the Cowboys couldn't overcome the Panthers late.
Texas A&M took a drubbing at the hands of UConn, 92-66. Bryan Davis and Donald Sloan each had 12 points for the Aggies. David Loubeau added 11 points. A.J. Price had 27 points for UConn, while Jeff Adrien added 23 points.
SWEET 16
With three Big 12 teams in different regions, the chances of a huge weekend for the Big 12 at the Final Four existed. But it disappeared after Kansas lost to Michigan State in the Sweet 16.
The Jayhawks had faced Michigan State earlier in the season, losing to the Spartans on the road, 75-62. Well, it was a closer game this time around, but Michigan State still claimed the victory, 67-62. Kansas squandered a seven-point lead at halftime as the Spartans rallied behind Goran Suton's 20 points and Kalin Lucas' 18 points.
Cole Aldrich had another big game for Kansas — 17 points and 14 rebounds. Sherron Collins had 20 points. But the Jayhawks could have used more. It didn't happen. And the Jayhawks' national title defense came to an end.
Missouri and Oklahoma had better luck.
A season after Memphis lost to Kansas in the national title game, Memphis ran into another Big 12 team. Usually, 91 points will win you a college basketball game. But not when you play a Missouri team that scored 102 points. Yep, the Missouri Tigers won, 102-91, one of the most impressive games of the tournament for any team.
All five Missouri starters hit double figures — J.T. Tiller (23), DeMarre Carroll (17), Leo Lyons (15, along with 12 rebounds), Zaire Taylor (14) and Matt Lawrence (13). The Tigers shot 53.2 percent from the floor.
Memphis got huge games from Tyreke Evans (33 points) and Robert Dozier (19 points, 16 rebounds), but it wasn't enough.
Oklahoma defeated Syracuse, 81-74, in its Sweet 16 game. Blake Griffin continued his incredible play, with 30 points and 14 rebounds. Tony Crocker nearly outdid him in the scoring column with 28 points. Jonny Flynn led Syracuse with 22 points.
Now the Sooners and Tigers were seeking Final Four berths. The Sooners last went to the Final Four in 2002 under Kelvin Sampson, and has last been to the Elite Eight in 2003. Mizzou had last been to the Elite Eight in 2002.
ELITE EIGHT
The dream of a Final Four berth died for both Missouri and Oklahoma in the Elite Eight.
Missouri found itself facing UConn, and the Huskies had already dispatched Oklahoma State from the tournament in the second round. The Tigers put up a fight, but ended up losing, 82-75, to UConn.
Matt Lawrence and Leo Lyons had 13 points each, while DeMarre Carroll added 12 points. The Tigers shot 42.1 percent from the floor and made just five 3-pointers.
A.J. Price brought in 18 points for the Huskies, while Stanley Robinson scored 13 and Jeff Adrien added 12 points. UConn had a six-point lead at the break, and no matter who scrappy Missouri was down the stretch, they couldn't get over the hump.
Oklahoma had a similar problem. UConn was a No. 1 seed in Missouri's region. North Carolina was the No. 1 seed in the Sooners' region. Yep, there's that Roy Williams sighting again. The Tar Heels won this one, 72-60, a relative blowout between the two best-seeded teams in the region.
Blake Griffin had another great game for the Sooners — 23 points and 16 rebounds. Willie Warren added 18 points. But the Sooners could have used better from the supporting cast. As a team they shot 44.4 percent from the floor and made just two 3-pointers.
North Carolina was up by nine and never trailed after the half. Ty Lawson led with 19 points. Danny Green had 18 points and Deon Thompson had 10 points. The Sooners, like the Tigers, would fall just short of the Final Four.
North Carolina would go on to win the national championship, defeating Michigan State. And Griffin would move on to the NBA.
**Want to win a $25 gift card? Go sign up here and join our conversation! The best poster each week wins a gift card to your favorite establishment!**