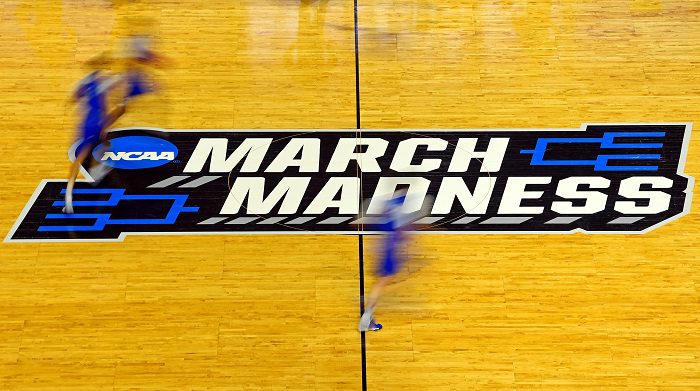 This March Madness Big 12 Rewind for 2013 takes you back to how the Big 12 Conference did in the 2013 NCAA Tournament.
THE BIG 12 IN 2013
Welcome to the new normal, Big 12 basketball fans.
With Missouri and Texas A&M heading for the SEC after the 2011-12 basketball season, the conference needed two new programs to replace them. So the league found an old friend and made a new one.
TCU was the first to accept the Big 12's invitation to join the league. TCU, of course, was one of the founding members of the Southwest Conference. But when the SWC broke up after the 1995 season, TCU was left out in the cold. For more than a decade the Horned Frogs wandered outside the Power 5 landscape and built their reputation with football under Gary Patterson. The Horned Frogs even tried to crash the BCS party a couple of times. The Big 12 took the Horned Frogs in as a great football fit. It also gave the conference a firm foothold in the Dallas-Fort Worth market.
TCU's basketball rep? Well, the Horned Frogs hadn't been to the NCAA Tournament since 1998. So there you go. And a new conference meant a new coach. Jim Christian spent four years at TCU from 2008-12, and in his last season he guided the Horned Frogs to 18 wins and a CBI berth. But Ohio lured him away after the season to replace Jim Groce, who had in turn left to take the job at Illinois.
Trent Johnson replaced Christian. The California native played his college ball at Boise State, spent more than a decade as an assistant coach and had led Nevada, Stanford and LSU before taking the TCU job. He was a winner at all three stops, but his best work was at Stanford, where he led the Cardinal to three NCAA Tournament berths. LSU was coming off an NIT berth when Johnson resigned to take the TCU job. Yes, you read that right. He resigned from LSU to take the TCU job.
A few days later the Big 12 secured its other new member, West Virginia. From a basketball standpoint, this was more like it. WVU produced Hot Rod Hundley, Jerry West (you might know him as the NBA logo) and Rod Thorn, all of which have their numbers retired. The Mountaineers had been to 11 Sweet 16's, three Elite Eights and two Final Fours, with a runner-up finish in 1959. This was a program with a basketball pedigree. Plus, Kansas State fans got a reunion with their former coach, Bob Huggins. Huggy was now leading his alma mater, and his program and team would be a great fit for the Big 12.
So there were two new programs. And there were additional new coaches.
When Huggins left Kansas State in 2007, the Wildcats elevated Frank Martin to take over. It was Martin's first head-coaching job and he more than proved he was worth the faith. In five seasons he led the Wildcats to 117 wins and four NCAA Tournament berths. His Wildcats never finished worse than fifth in Big 12 play. But South Carolina came calling after the 2011-12 season concluded and Martin joined the Gamecocks after the season ended. Instead of elevating an assistant, the Wildcats sought some experience in Bruce Weber.
Weber served for 18 years under Gene Keady at Purdue before finally getting his first head-coaching job at Southern Illinois. For five seasons, starting with the 1998-99 season, the Salukis won 103 games and went to the NCAA Tournament twice, including a Sweet 16 run in 2001-02 (where SIU beat Texas Tech in the first round). After that run, Illinois came calling. The Illini were looking for a replacement for some guy named Bill Self, who decided to take the head-coaching job at Kansas.
Weber was a hit right away, leading the Illini to the Final Four in his second season. In nine seasons he won 210 games and led the Illini to six NCAA Tournaments. After a tepid 2011-12 in which Illinois went just 17-15, the administration let him go. He was unemployed 22 days when the Wildcats hired him.
Oklahoma was in need of a new head coach, too. The Jeff Capel hire wasn't working out. Taking over the program from Kelvin Sampson and getting Blake Griffin was quite the coup. But the two seasons after Griffin left were bad by OU standards. Two straight under-.500 seasons led the Sooners to make a change. That change led them to Lon Kruger.
If you know Big 8 basketball, you know who Lon Kruger is. Heck if you know college basketball you KNOW who Lon Kruger is. The former Kansas State basketball and baseball standout had been a head coach since his early 30s, starting at Texas-Pan American (now UT-Rio Grande Valley). After four years there he worked his way back to KSU, where he led the Wildcats to 81 wins in four seasons, along with an Elite Eight appearance in 1988 that turned into a Sunflower State showdown with Kansas (that Danny and the Miracles team again). From there he made stops at Florida, Illinois, UNLV and a three-year stint with the Atlanta Hawks. By this point in his career Kruger was among a handful of coaches to lead multiple teams to the NCAA Tournament (KSU, Florida, Illinois, UNLV) and he had taken Florida to a Final Four in 1994. When it comes to coaching hires, that's as close as you get to a slam dunk.
Oh, and I forgot about Texas Tech. Yeah, that got messy. The Red Raiders hired Billy Gillispie to turn things around and in his one season in Lubbock his Red Raiders won just eight games. As the 2012-13 season ramped up, Gillispie was facing allegations of player mistreatment. The previous season he was reprimanded by Texas Tech for exceeding weekly practice time limits. During that one season 15 Tech players and nearly 15 support staff left the program. Then, during September of 2012, Gilllspie was hospitalized once for heart-attack like symptoms and received treatment another time from EMS. He took an indefinite medical leave on Sept. 11 and resigned nine days later. Assistant coach Kenny Walker would run the program for the season. Gillispie never returned.
The more things change, the more they stay the same right? Death. Taxes. Kansas. Sure, but the Jayhawks had to share a little in 2012-13.
Kansas was the only Big 12 team with 30 or more wins by season's end, and 14 of those came in Big 12 action. The Jayhawks, coming off their national championship game loss to Kentucky, started the season at No. 7 and ended it at No. 3. Another super freshman, Ben McLemore, came into his own, averaging 13.7 points and 8.5 rebounds per game. Travis Releford, Elijah Johnson and Kevin Young filled out the veteran leadership. Freshman Perry Ellis made solid contributions, too.
Still, the Jayhawks had to share the league's regular-season title with … Kansas State. Yep, Weber's first season in Manhattan resulted in a shared Big 12 title. The Wildcats started the season unranked, soared as high as No. 9 in the country and eventually settled in at No. 12. KSU did it largely on the shoulders of senior guard Rodney McGruder, who averaged 15.6 points per game, and Angel Rodriguez, who averaged 11.4 points per game. Shane Southwell, Thomas Gipson and Will Spradling filled out an imposing lineup, most of which was left behind by Martin.
After two tepid seasons Oklahoma State was back among the conference's best teams, finishing 13-5 in league action and winning 24 games overall. The Cowboys soared to No. 13 in the country at one point before finishing the season at No. 17. The Cowboys marked the arrival of future NBA star Marcus Smart, who led the Cowboys in scoring as a freshman with 15.4 points per game. Another future NBA player, Markel Brown, was right behind him at 15.3 points per game. Le'Bryan Nash, the previous year's freshman of the year in the Big 12, and freshman Phil Forte contributed heavily as well.
Oklahoma bounced back immediately under Kruger, going from a 5-13 league mark before he arrived to an 11-7 league mark, and 20 overall wins, in his first season. The Sooners weren't quite ready for the Top 25, but they were formidable, with seniors Romero Osby (16.0 ppg) and Steven Pledger (11.6 ppg) leading the way. Amath M'Baye averaged more than 11 points per game. And Kruger had an impressive freshman from The Bahamas named Buddy Hield, who scored more than 7 points per game.
Iowa State also went 11-7 in league action in Fred Hoiberg's third season in Ames. The Cyclones won 23 games overall, but never cracked the Top 25. But the building blocks were there. Will Clyburn led the Cyclones with 14.9 points per game, followed by Tyrus McGee, who averaged more than 13 points per game. Freshman Georges Niang made an immediate impact, averaging 12.1 points per game, and junior Melvin Ejim had more than 11 points per game. Two other future NBA players, senior Chris Babb and freshman Nazareth Mitrou-Long, were on the roster.
Baylor fell out of the Top 25 during the season and missed some key players from the previous year's Elite Eight run, including Quincy Acy. But the good thing about winning is that you can replace talent with talent. Holdovers Pierre Jackson and Cory Jefferson were the Bears' two leading scorers and headed to the NBA. So was freshman Taurean Prince, who mostly watched, but developed fast, as did another freshman, forward Rico Gathers. But the most talented freshman in the class, 7-footer Isaiah Austin, had the biggest impact, averaging 13.1 points and 8.3 rebounds per game.
For the first time since Rick Barnes took over at Texas, the Longhorns would finish under-.500 overall and for Big 12 action, going 7-11 in the latter. That would end Texas' 14 straight trips to the NCAA Tournament under Barnes. He didn't have the NBA ready talent that was used to having, though guard Sheldon McClellan was on his way.
Huggy and the boys in Morgantown were in rebuilding mode in the Mountaineers' first year in the Big 12, finishing 13-19 overall and 6-12 in league action. Eron Harris led the Mountaineers in scoring with 9.9 points per game. Better things were coming in Morgantown, though.
Walker's interim season at Texas Tech ended with 11 overall wins and 3 wins in the Big 12. Johnson's first year at TCU didn't go any better, as the Horned Frogs scored 11 overall wins and 2 league wins.
The regular-season award winners included Smart (player of the year), Withey (defensive player of the year), Clyburn (newcomer of the year), Smart (freshman of the year), Iowa State guard Tyrus McGee (sixth man) and Hoiberg and Weber (coach of the year). The All-Big 12 First Team included McLemore, Withey, McGruder, Osby and Smart.
At the Sprint Center in Kansas City, the Big 12 Tournament was not full of surprises. Only one of the Top 4 seeds failed to advance to the semifinals (No. 4 Oklahoma lost to Iowa State in the quarterfinals). Kansas and Kansas State advanced into the championship game and the Jayhawks drilled the Wildcats, 70-54. It was the third Big 12 Tournament title in four years for the Jayhawks. Withey was the tournament's most outstanding player, while Ellis, McGruder, Rodriguez and Smart were named to the All-Tournament team.
On Selection Sunday the Big 12 received five invitations to the NCAA Tournament — Kansas (No. 1), Kansas State (No. 4), Oklahoma State (No. 5), Iowa State (No. 10) and Oklahoma (No. 10).
FIRST ROUND
Kansas had a relatively tight game against Western Kentucky, but prevailed, 64-57. Iowa State scored a sweet upset, taking down Notre Dame with a dominating 76-58 game.
The rest of the Big 12's dances ended early.
Kansas State fell to La Salle, 63-61. This was not the ending Kansas State was hoping for, but it was exciting in the second half. The Explorers bolted out to a 44-26 halftime lead, and their leading scorer was Jerrell Wright, who poured in 21 points (6-of-6 from the floor and 9-of-10 from the free throw line). But Kansas State climbed right back into the game in the second half, led by 17 points each from Shane Southwell and Jordan Henriquez, along with 13 from Rodney McGruder.
And it was Wright's free throw shooting that put the Wildcats away in the final seconds.
The other two Big 12 games weren't nearly as exciting. Oklahoma State was a solid favorite over No. 12 Oregon, but the Ducks blew them out, 68-55. Oklahoma, meanwhile, fell to San Diego State, 70-55.
SECOND ROUND
Why is it every time Kansas turns around there's Roy Williams and North Carolina? One year after Kansas eliminated North Carolina in the Elite Eight the two teams met in the second round, and once against Kansas dominated North Carolina, 70-58. The Jayhawks looked primed for another run to the Final Four at this point.
Iowa State, on the other hand, would fall to Ohio State, 78-75. The previous year the Jayhawks had beaten Ohio State in the national semifinals, so the Buckeyes were motivated to get back. And this one was nip-and-tuck throughout. Deshaun Thomas led OSU with 22 points, while Aaron Craft had 18. Korie Lucious had 19 points for ISU, while Will Clyburn had 17 points and Melvin Ejim had 10. Tyus McGee scored 14 points off the bench.
After an exchange of free throws, a last-second 3 from Iowa State that would have tied the game didn't fall.
SWEET 16
With North Carolina out of the way the Jayhawks had picked off a major speed bump on their road to the Final Four. But there was another one directly in front of them in the Sweet 16, and this one proved far more formidable — Michigan.
The Wolverines were the No. 4 seed in the region, and this game did not disappoint. Kansas led by six points at the break and by game's end all five starters were in double figures — Ben McLemore (20), Travis Releford (16), Elijah Johnson (13), Jeff Withey (12) and Kevin Young (12). Michigan roared back in the second half, led by Mitch McGary and his 25 points. In fact, all five Michigan starters were in double figures, too — Trey Burke (23), Glenn Robinson (13), Nik Stauskas (11) and Tim Hardaway Jr. (10). Burke (10 assists) and McGary (14 rebounds) had double-doubles.
It was a game so good they needed overtime to decide it. With three minutes left in the game Kansas had a 10-point lead. But it evaporated. A Burke 3-pointer tied the game for Michigan with four seconds left, and Kansas missed one with a chance to win. In overtime, Kansas fell behind and was down by two with nine seconds left and tried to tie the game, but a 3-pointer wouldn't fall, and Michigan won, 87-85, ending the Jayhawks' season.
**Want to win a $25 gift card? Go sign up here and join our conversation! The best poster each week wins a gift card to your favorite establishment!**