Big 12 News
Big 12 Commissioner Bob Bowlsby Concerned About Having Full Season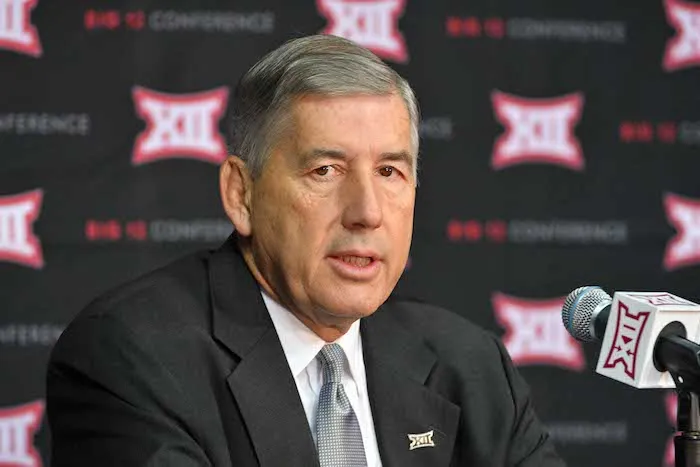 Big 12 commissioner Bob Bowlsby talked with ESPN about what the future holds for college football, and admitted to being concerned about having a full 2020 season.
Bowlsby said he has been speaking with the other Power 5 conference commissioners daily, and admitted there are discussions as to "whether or not we can have a full and robust football season" as the sports world remains upended by the coronavirus pandemic.
Bowlsby told ESPN, "Virtually every program is highly reliant on football revenue. We're making lots of contingency plans, but if you don't get the anticipated number of games in, you lose the donations, you lose the sponsorships, you lose the gate receipts and you lose the TV. It's potentially very impactful."
This news comes on the heels of reports that athletic departments may see a 20% decline in revenues for the year due to the loss of sports.
Bowlsby did not say what specific models the league was considering, but there have been reports of the sport trying to fit in a season in July through September. The Big 12 implemented a 10 percent salary cut across the board in the conference office, including Bowlsby, he added.
Bowlsby added that the Big 12 has, "eliminated all year-end bonuses and are formulating a reduced scope of operation plan that saves quite a bit of money, but we're a relatively small operation. Most of our resources are passed through to our members."
**Want to win a $25 gift card?  Go sign up here and join our conversation! The best poster each week wins a gift card to your favorite establishment!**