Big 12 News
NCAA President Mark Emmert: "No Students, No Sports."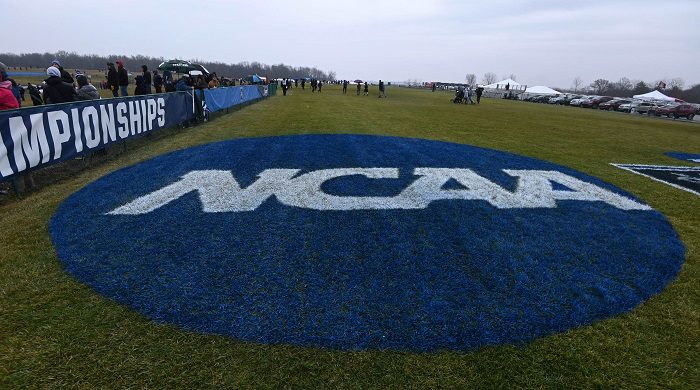 As much as I hate to say it, it feels like the 2020 college football season could be slipping through our hands with each passing day. Over the last month we have heard opinions from just about everyone associated with collegiate athletics speak out about COVID-19 and how it is going to impact not only the future of college football but college campuses for the 2020-2021 school year.
And while some conference commissioners have been more vocal than others, the hammer seemed to drop a little closer to drive the final nail in the coffin of no football in 2020 during NCAA president Mark Emmert's Twitter interview on late Friday night. Emmert said "All of the commissioners and every president that I've talked to is in clear agreement: If you don't have students on campus, you don't have student-athletes on campus," Emmert said. "That doesn't mean [the school] has to be up and running in the full normal model, but you have to treat the health and well-being of the athletes at least as much as the regular students. … If a school doesn't reopen, then they're not going to be playing sports. It's really that simple." He also added that people will be having to make a final decision in June or by the Fourth of July.
But here is the tricky part, every state has different regulations and not every state and school will be in the same situation. For example, all Texas schools could be open while schools in the Midwest could be closed still. However, not all hope is lost. If schools abide by state regulations, we could see the return of fans in the stands. "Just because there's some regulation that's been lifted doesn't mean that automatically means you should immediately put 105,000 fans in a football stadium," Emmert said. "I think that the proper thing to do and the sensible thing to do is a phased approach. It's plausible to me that early in the season, let's just stick with football, you see a very limited fan access, but by later in the season, as things develop, hopefully in a very positive way, you all of sudden can see larger fan bases attending."
And while this is an optimistic take by the NCAA president, he could not help but mention the flipside to all of this. "The other scenario that we all are nervous about, but we certainly have to think through is what if we have an outbreak" Emmerts said. What if there is a flare-up in a community on a campus? What do we do then? How does the campus handle it? How does the fan base handle it? What do you do with your student-athletes? We've got just a little bit of time to think through all of those scenarios. Because that, too, is certainly plausible with 11,000 NCAA schools, 19,000 teams, half-million student-athletes. The arithmetic is not in your favor if you think you're not going to have any outbreaks in that cohort. We're working through all of these scenarios."
As we ramp up these talks in the next few weeks, this is all going to be something to keep an eye on. But perhaps my biggest takeaway from all of this? Just a few days ago Big 12 commissioner Bob Bowlsby told West Virginia play by play announcer Tony Caridi on his radio show that college games would still be played even if universities have fully gone to online classes only. But what is even more interesting is that earlier this past week, he told the Athletic: "I think it will be very surprising if all of college football can start on time and play through the season without (coronavirus) disruptions. Even within leagues, there may be some situations where some of the teams will play and some of them wouldn't."
I have no idea what is going through Bob Bowlsby's mind right now but I do know this, he would like for football to come back just as much as the rest of us but until we know how to handle all of this and see this thing fade away, we simply do not know. Keep in mind this is still all just talk right now and things can change from week to week. It is entirely possible that we could be having a completely different conversation a month from now but as of right this very second, the future looks a little bleak.
**Want to win a $25 gift card? Go sign up here and join our conversation! The best poster each week wins a gift card to your favorite establishment!**