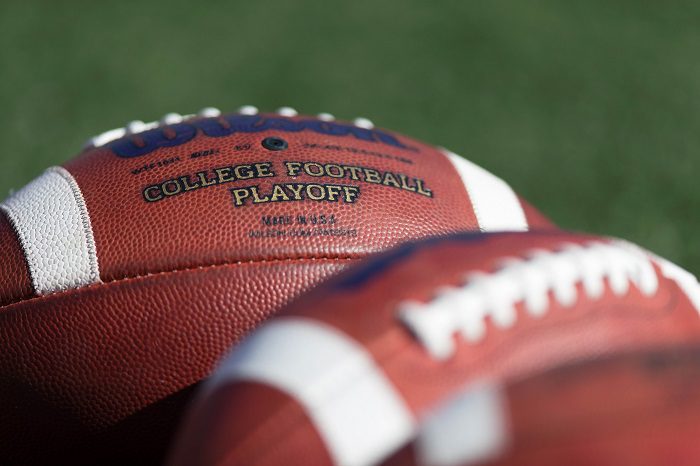 We are about sixteen weeks away from college football kickoff and yet, one thing is uncertain. Will we even have college football? That is the million-dollar question right now and most will tell you that it is not a matter of if but when. But let's face it. We have no idea how things will play out sixteen weeks from now. Heck, we have no idea how things will be even a week from now.
With so much uncertainty, that is putting pressure on many schools to make budget cuts and prepare for the worst. While some schools have already cut programs, many are trying to find creative ways to avoiding cancelling certain sports at all costs. But of course, with all the unknown brings questions. That included Missouri State Athletic Director Kyle Moats who on Friday said, "We hope to play that game." about the week one matchup in Norman against the Sooners.
But for Missouri State, they need that game. It has been reported that the Sooners will pay the Bears around $600,000 for the September 5th matchup in Norman. And while Moats said that Missouri State will be budgeting for a $650,000 shortfall due to the cancellation of the NCAA tournament, they also will be planning for a decrease in other revenue sources from donations to suite sales.
Now, I understand that this may not effect most schools in the Big 12 as far as their money goes, but people need to realize and understand that there are many Big 12 schools that help fund these smaller college programs. And Missouri State is not the only school relying on a Big 12 football matchup. New Hampshire, South Dakota, Prairie View A&M, Alabama State, North Dakota, and Western Illinois are just several schools looking for that big paycheck from Big 12 programs this season on the football field.
While there are still things to work and sort out, the clock never stops ticking. And the closer and closer we get to the college football season, a lot of these small schools will be scrambling not only to find games, but to find money to fund their athletic programs. Missouri State is in the same situation as many others and whether you like college football or not, you should not want these schools suffering or cancelling sports. Not everyone is good enough to play big time college football and as long as there are small FBS, Division 2 or Division 3 schools to play football at, that is giving someone another option to keep their dreams of playing college football alive.
**Want to win a $25 gift card? Go sign up here and join our conversation! The best poster each week wins a gift card to your favorite establishment!**