Big 12 News
Iowa State Football Planning For Games With 30,000 Fans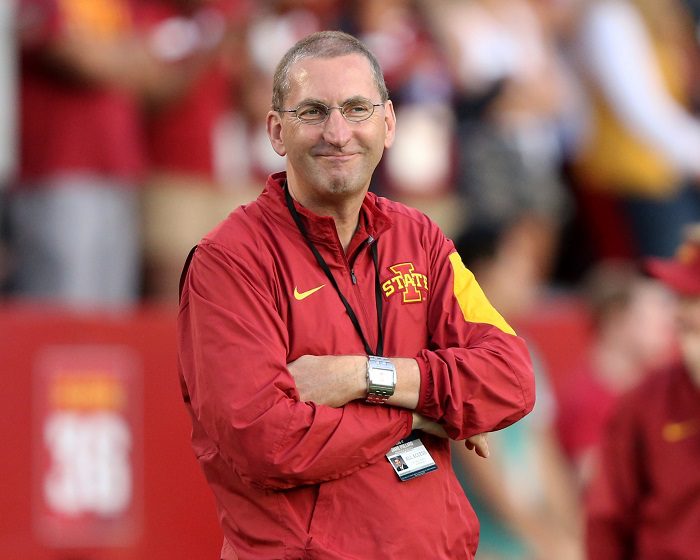 As COVID-19 continues to put the plans for college football, and all sports for that matter, in doubt heading into the fall, one Big 12 school is putting together a specific plan.
Iowa State athletics director Jamie Pollard penned a letter to Iowa State fans where he talked about the plans for the 2020 football season, writing in part, "Attendance at Jack Trice Stadium would be limited to approximately 50% capacity in order to meet the current guidelines established by state and local officials. Those guidelines may be adjusted as time passes. Right now, we are planning as though the capacity of our stadium would be limited to 30,000 spectators."
Essentially, the (hopeful) plan is to have the stadium filled for season ticket holders and not sell single-game tickets because the letter notes that fans who renew their tickets and make their donation to the Cyclone Club by June 12th are the only fans who will be eligible to attend games this fall
However, Pollard didn't add any details as to specific additional safety measures at the stadium, simply adding, "We will establish, and eventually communicate to you, the mitigation measures that we will implement this fall. Those decisions are currently in the development stage and will be evaluated and tweaked as we learn more about the virus in the coming weeks. It will ultimately be up to each attendee to decide whether they are comfortable attending games given the mitigation strategies, we will implement. That decision will remain a personal choice that all attendees need to make."
Iowa State deserves credit, as CycloneFanatic notes, Iowa is not honoring 2021 seats of fans who do not renew for 2020, whereas Iowa State says any fan who does not renew for 2020 will have first rights on their same seats for the 2021 season.
**Want to win a $25 gift card?  Go sign up here and join our conversation! The best poster each week wins a gift card to your favorite establishment!**