Big 12 News
Oklahoma State Deputy AD Chad Weiberg: 'If the health officials allow us to, we will play in front of a full stadium'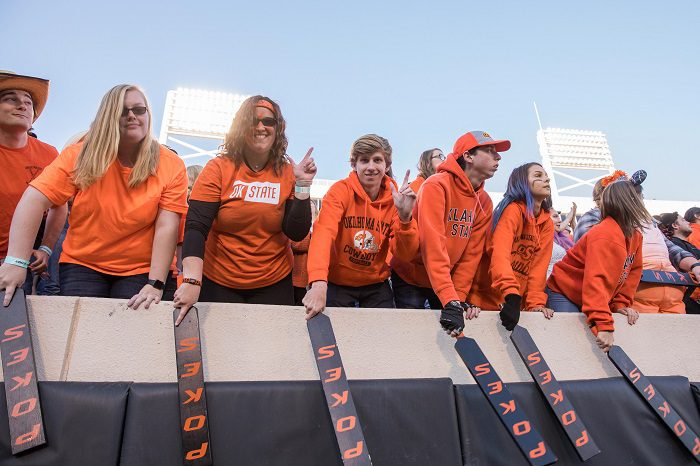 As the college football season nears, there are still plenty of questions to be answered. While the Big 12 board of directors allowed players to start workouts on June 15th, the big question remains. Will there be fans in the stands? If, so how many? That is the million-dollar question right now and as you would expect, everyone has different opinions.
That includes Oklahoma State deputy Athletic Director Chad Weiberg who spoke with the Tulsa World on Saturday. Weiberg mentioned that the university is planning to enter the college football season with no limitations on attendance. "If the health officials and (government and university) officials allow us to, we will play in front of a full stadium," Weiberg said. "Right now, that is the only scenario that we are planning for. We're not spending time right now — a lot of time — on other scenarios. If we get to the point where we need to do that, we will. But right now, we're optimistic (with) the scenario we're planning for. This is what we do. At this point, we're trying to go about business as usual, as much as possible."
And when the Tulsa World asked if fans would be required to wear protective masks, Weiberg said "We will plan to follow the health guidelines and recommendations at that time." It is obvious that Weiberg wants the stands full if possible and he made that clear stating "We want to play football and we want all of our fans to be there who want to be there. We've been wrapping up our season-ticket renewals. We have to spend a couple of weeks cleaning that up and getting people the new seats, they've requested and things like that. Then we'll open it up for new season-ticket sales on Monday."
I am sure other schools feel the same way. If they can operate at full capacity, schools would have a hard time turning the money away from people who want to be there in attendance. If there is a way to do this safely and make money, that is a perfect solution. But we are still a way away from these final decisions from happening. Keep in mind, Oklahoma State opens the season on September 3rd against Oregon State in Stillwater. The clock is ticking.
**Want to win a $25 gift card? Go sign up here and join our conversation! The best poster each week wins a gift card to your favorite establishment!**