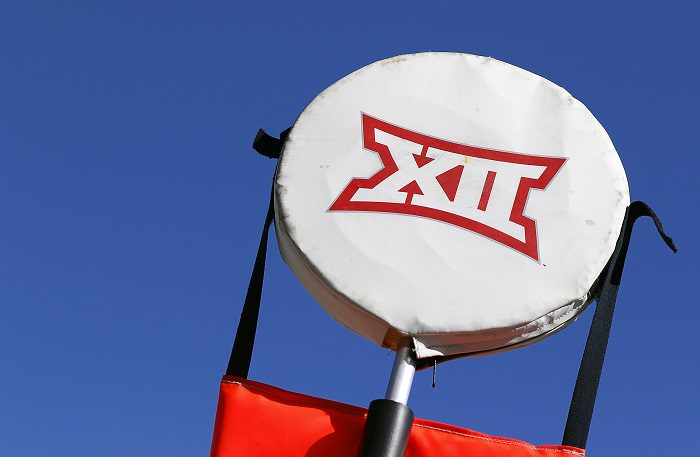 The COVID-19 pandemic has caused sports to come to a standstill at a global level, with almost every major sporting league and tournament having to be postponed or even cancelled outright due to the uncertainty around the health and safety of participants. While staging any events where large crowds can be in attendance safely looks to be out of the question for the next few months, some sports are tentatively attempting to return to training, with a view to staging matches behind closed doors. Football is one of these, with the Big 12 announcing tentative plans to allow teams to return to training from 15th June.
In a recent announcement, the Big 12 said that football players can return to their college campuses for voluntary training from 15th June onwards, while athletes for other fall sports being allowed to do so from 1st July, and all other athletes joining them from 15th July. While the NCAA had cancelled its winter and spring championships due to the COVID-19 pandemic, and had banned on-campus athletic activities till 31st May, this ban is not going to be extended, with basketball and football athletes being allowed to return to campuses for training from 1st June onwards. These decisions mirror those being taken across the other conferences, with the Big Ten allowing individual institutions to decide on their own return dates for athletes rather than implementing a blanket policy. In this regard, Ohio State is set to reopen its doors to athletes from June 8th, as will SEC, while the defending champions LSU Tigers also said that their football activities will begin from that day as well.
These measures mark a slow and steady approach towards bringing back college-level football, with even the NFL eventually being allowed to be staged, albeit behind closed doors. However, one of the players who will not be participating in any football action will be Quinton Carter. The University of Oklahoma graduate has not featured for an NFL side since his stint at the Denver Broncos ended in 2014, and with such a long break from the top level of the sport, it is unlikely that any team will take a chance on him, especially as he is also 31 years old now. Carter's career arguably took a nosedive in the aftermath of his 2013 tryst with gambling. In March 2013, Carter was arrested on the charges of fraudulent actions in a gambling establishment, being slapped with three counts of those charges due to his alleged behaviour at an online real money casino. Police alleged that he added money to his wagers after the dice had been rolled in craps games, and the severity of the charges was such that he faced up to 18 years in prison if convicted. While the charges were eventually dropped, the damage they did to his reputation was irreversible. The Broncos safety had already missed a huge chunk of the previous season through injury, and this was the proverbial nail in the coffin of his NFL career. The Broncos, and evidently every other NFL franchise, have thought of him as being too high maintenance, and so it has been nearly six years since Carter has taken the field in an NFL game.
College football is set to come back slowly but surely in the coming months, also paving the way for the 2020-21 NFL season to be held, albeit in the absence of fans. While it will not be the same without fans (imagine having a Super Bowl in an empty arena), it is still better than having no football at all, and fans are waiting to see when they can see their favourite franchises back on the field.