Uncategorized
Here's What You Should Expect From the Big 12 Conference 2020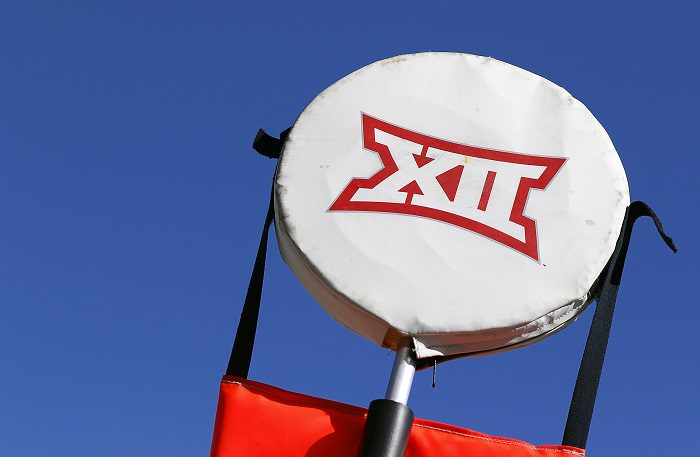 Every sports enthusiast knows about the Big 12 Conference, an association that puts together twelve of the most prominent schools in collegiate athletic sports such as basketball and football. However, with the recent developments of the current coronavirus pandemic, the Big 12 Conference has faced some unsettling adjustments and setbacks.
While this is held true, many news sources and sports articles share different speculations about the status of the Big 12 Conference, so we have gathered significant points to expect from the Big 12 Conference.
Event Cancellations
Since March 2020, several events have been canceled due to the rapid onset of Covid-19 starting from march madness NHL and NBA matches. The announcement from the Big 12 Conference about its cancellation of all pending non-conference and conference events in its 2020 academic calendar also left tons of fans brokenhearted.
According to their official statement, the Big 12 conference announces suspension of all organized and voluntary events until further re-evaluation and progress of the pandemic. This drawback also halted the men's golf and women's track seasons for West Virginia State. However, the Conference clings to a positive possibility that some, if not all, major spring events will resume after reassessment.
The NCAA has taken the initiative to cancel sports events since March 2020. Nevertheless, they encouraged optimism to teams with the possibility of resuming soon and also a possible grant of eligibility for another year of play to student-athletes. These organizations understand the sudden turn of events for their athletes and are taking measures to help them adjust to the situation.
Big 12 Revenue Distribution
What keeps these conferences going is their generated revenue from sports events. Still, because of the sudden mass cancellations, the Big 12 Conference is now facing a slight decrease in revenue. Regardless of this economic stumbling block, the Big 12 Conference sits with the fact that there are still reasons to be positive.
The conference claims that there is only a ten percent decrease to the revenue, ending a Thirteen-year streak for continuous high revenue rates for the whole conference. Their statement is somewhat a relief for viewers and players. It entails that there is a higher chance of resumed events in the following months.
Rest assured, the Big 12 Conference is still organizing ways to bring back sports events while doing steps to save money for the next year and maximize testing and safe training environments for the participating leagues. Expect for unforeseen changes on how the Big 12 Conference would manage it's spring and winter events.
Resume Of Activities
The Big 12 Conference has not announced any specific date since its cancellation announcement. But speculations and statements made from the conference state that a possible return of sports events would start mid-July.
As of current news, Collegiate football has its tentative schedule on August 29. And while there is no proper timetable for collegiate matches, athletic directors constantly communicate with health officials to make an official recommendation to permit student-athletes for voluntary workout sessions as early as June 2020.
With this announcement, there are talks of getting a competitive advantage should there be a resume of workout sessions for student-athletes. Fortunately, conference commissioners are said to be in constant communication to organize fair and similar timelines.
2020 Power Football Team Predictions
Several event changes have not stopped sports experts and enthusiasts from making predictions for the 2020 timeline. Here are some of their predictions from two of their favored teams, the Oklahoma Sooners and the Texas Longhorns, which you can bet on sports gambling websites as early as now.
Oklahoma Sooners
The Oklahoma Sooners have earned the last five Big 12 titles and received CFB Playoff events in three years consecutively. They are bringing Coach Lincoln Riley's high offense play to the field, although losing their All-American receiver CeeDee Lamb and quarterback Jalen Hurts.
Nevertheless, we are seeing a possible replacement for Jalen Hurts from either Spencer Rattler and Tanner Mordecai as well as Theo Weese. These are names with strong prospect players that can stand up to the Lamb's position.
Texas Longhorns
While last year's season did not exceed the preseason expectations for coach Tom Herman. 2020 is seeing a revamp and appealing decisions from Texas Longhorns.
Starting from a change of coaching staff to the return of coach Chris Ash as the play-caller, Texas Longhorns is expecting a vast improvement to the team. Not only that, but Mike Yurcich was also introduced to be an additional play-caller as well as player replacements.
Known receivers Devin Duvernay and Collin Johnson are currently facing replacements from the team's prospect talents, as well as Samuel Cosmi as the new replacement for team center Zach Shackelford.
Takeaway
Major sports events, in general, have taken a massive blow from the current pandemic and have taken a lot of adjustment and setback along the months. This crisis would ultimately change how conference and non-conference sports would be organized. Even so, we are still expecting huge plays and controversial seasons once the significant sports events have returned and its timeline reorganized.