Big 12 Previews
Ranking 2020 Big 12 Non-Conference Games, No. 9: Boston College at Kansas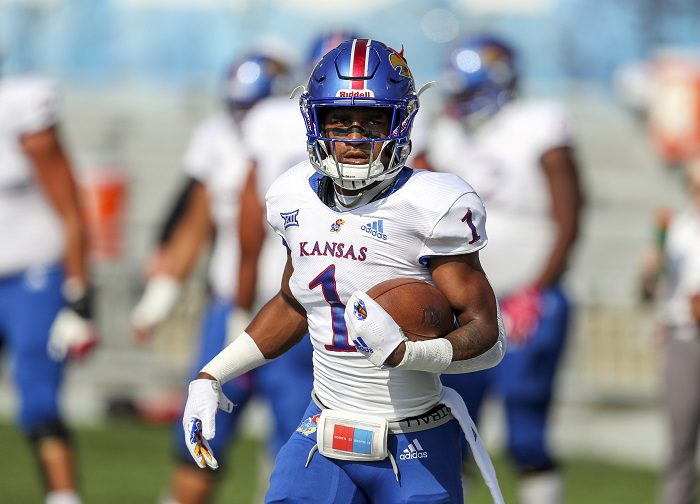 Over the coming days, we will have some fun ranking the top 10 non-conference games in the 2020 Big 12 football season. Of course, we have no clue what the 2020 college football season is going to look like and how the schedule is going to play out, but as we approach the dog days of summer, let's long for some cooler weather, cold beer and pigskin and look forward to these 10 non-conference games as we count them down from No. 10 to No. 1!
NO. 9: Kansas vs. Boston College
This may be the only Kansas game on this list but how often do other power five programs look for revenge against in Kansas in football? Well, Texas needed it before and so will Texas Tech this season but there is one team who truly needs it. That is of course Boston College. Going into their matchup last season, Kansas was fresh off an embarrassing defeat against Coastal Carolina and nobody saw what was going to happen just a week later on the road.
The Jayhawks were down 17-7 after the first quarter and after that, Kansas went on to outscore the Eagles 41-7 in the final three quarters to win 48-24. What was even more embarrassing for Boston College besides the fact that Kansas rushed for over 320 yards was that their defeat snapped Kansas power five road losing streak. Before the Jayhawks win against Boston College, Kansas lost 48 straight road games against power five opponents.
Boston College has a new head coach in Jeff Haley who previously was the co-defensive coordinator at Ohio State. Even with a new head coach, the Eagles will still feature a run heavy offense with an experienced offensive line and yet another big, bruising running back in David Bailey who stands at 6'1 240 pounds.
Meanwhile Kansas will have to replace quarterback Carter Stanley but return superstar running back Pooka Williams Jr. and three of their top four wideouts return as well. However, the defense still is a big concern with ten of their top seventeen tacklers gone from a season ago. Perhaps the biggest need on the defensive side is the defensive line as they lose three of their four starters from last year.
I think this will be an interesting matchup and by far their best non-conference matchup. While they do play Baylor the week before, how will Kansas respond? This could be that make or break game to find out what the Jayhawks are capable of for the 2020 season.
**Want to win a $25 gift card? Go sign up here and join our conversation! The best poster each week wins a gift card to your favorite establishment!**