Big 12 News
Big 12 Commissioner Bob Bowlsby Says No Plans for Conference-Only Schedule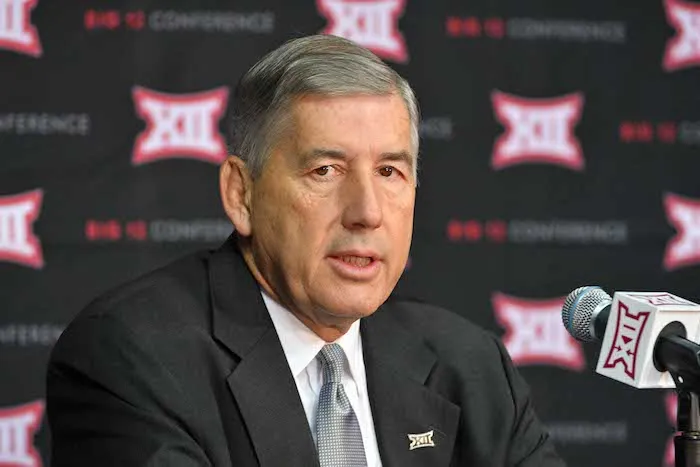 On Thursday the Big Ten Conference made a somewhat-shocking announcement with its move to a 10-game league-only football schedule this fall. However, according to a new report, the Big 12 is not going to be jumping to a similar decision in the near future. At least for now.
Big 12 commissioner Bob Bowlsby responded with, "No," when asked if the league has plans to announce a league-only schedule in the near future by the Des Moines Register's Randy Peterson.
The move by the Big Ten only cancels one Big 12 game as of now, which would be the Iowa State vs. Iowa game. Of course, this was the year Iowa State was finally going to win this game for Matt Campbell! But that's a story for another day…
According to reports, the Pac-12 may not be far behind in making a similar decision, and apparently the ACC is already working on a similar league-only plan.
This comes on the heels of nearly 75% FBS athletic directors saying in an anonymous poll that they think the college football season will be delayed in some capacity.
If other conferences follow, it will be hard for the Big 12 to even make a decision for themselves, unless they go for the Big 12-SEC Challenge route, which they already do in basketball. Now THAT would be awfully fun!
**Want to win a $25 gift card?  Go sign up here and join our conversation! The best poster each week wins a gift card to your favorite establishment!**