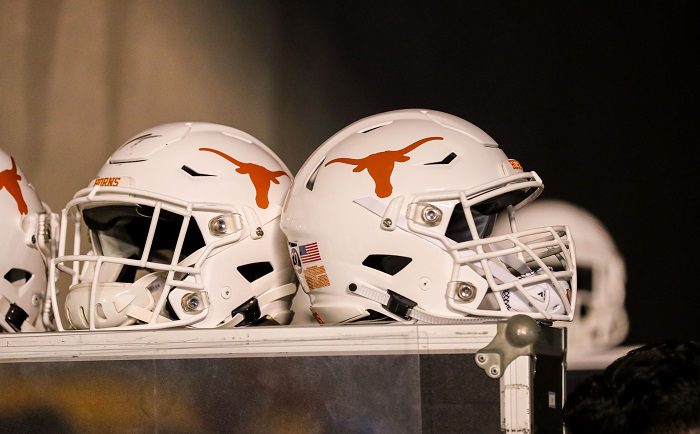 As we all wait to hear the latest new cycle for college football, I thought why not do a little recruiting update to end the weekend. Here are the latest 2021 Big 12 team rankings from 247Sports.
Texas Longhorns (Big 12 Rank: 1st) (National Rank: 10th)
Back on June 15th, Texas added a pair of four-star players in cornerback Ishmael Ibraheem and safety JD Coffey. Currently sitting tenth in the country, Texas is poised to yet again to have another top ten finish come December and February. Of course, the results on the field have been the issue at Texas, not recruiting.
Oklahoma Sooners (Big 12 Rank: 2nd) (National Rank: 15th)
The Sooners got their quarterback of the future in five-star Caleb Williams and got one heck of a cornerback in four-star Latrell McCutchin out of the Longhorns backyard in Austin last weekend. With the big push, Oklahoma now has a top fifteen class and I would not be surprised at all to see this class make its way into the top ten.
Baylor Bears (Big 12 Rank: 3rd) (National Rank: 22nd)
While Oklahoma stole the recruiting headlines last weekend, the Bears were able to land a key defensive piece in three-star inside linebacker Jackie Marshall out of Reserve, Louisiana. You can bet that Baylor head coach Dave Aranda used his pull in the boot to get him and some future players from the state of Louisiana. So far, it has been good for the Bears on the recruiting front.
West Virginia Mountaineers (Big 12 Rank: 4th) (National Rank: 38th)
The Mountaineers have not had a commitment since early June, but it is good to see that their tip two players in this class are on the offensive side of the ball. In fact, their top three players are on offense and all are four-star prospects in offensive tackle Wyatt Milum, wide out Kaden Prather, and all-purpose back Jaylen Anderson.
Iowa State Cyclones (Big 12 Rank: 5th) (National Rank: 45th)
So far it has been a good month for the Cyclones as they picked up two commitments in the month of July. First JUCO safety Ben Langston committed a week ago and then just a few days ago, two-star defensive end out of Eldridge, Iowa.
Kansas Jayhawks (Big 12 Rank: 6th) (National Rank: 46th)
Sitting just one spot below the Cyclones, are the Kansas Jayhawks. Just last weekend, the Jayhawks got their top commit of their 2021 class in four-star wide out Keon Coleman out of Opelousas, Louisiana. Even with this new staff, Kansas is still having success in the state of Louisiana.
Oklahoma State Cowboys (Big 12 Rank: 7th) (National Rank: 48th)
It was an explosion of commitments last month for the Cowboys as they landed six commitments in the month of June. That included two brothers who are the class headliners for the Cowboys. Wide outs Bryson and Blaine Green are four-star receivers out of Allen, Texas who both committed back on June 10th. While July will likely be a quiet month for Oklahoma State, do not be surprised to see a good class jump before December comes around.
Kansas State Wildcats (Big 12 Rank: 8th) (National Rank: 60th)
It has been quiet few weeks for the Wildcats, but they did land two key pieces back in June. Three-star defensive tackle Brayden Wood and three-star offensive tackle Austin Weiner both committed last month on the fifteenth and I would imagine that both would be key guys for Kansas State as they have always found solid underrated players on both sides of the line.
Texas Tech Red Raiders (Big 12 Rank: 9th) (National Rank: 64th)
Tech went a while without a commitment but that came to and end as the Red Raiders landed a commitment from JUCO defensive tackle Demeco Roland out of Hutchinson, Kansas. The good news for Tech is that they only have nine current commits for their 2021 class so it can only go up from here.
TCU Horned Frogs (Big 12 Rank: 10th) (National Rank: 84th)
I am not sure if I have ever seen TCU ever rank dead last in the Big 12 when it comes to recruiting at any point and time but here, we are. But with only six commits, this will change and do not be surprised to see the Frogs land their usual top thirty class.
**Want to win a $25 gift card?  Go sign up here and join our conversation! The best poster each week wins a gift card to your favorite establishment!**