Big 12 News
Could BYU help fill non-conference void for Big 12 teams?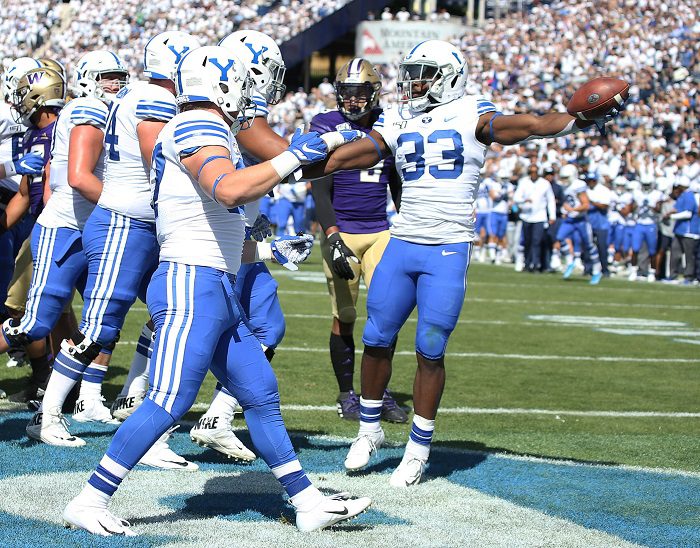 Now that the Big Ten and ACC have cancelled non-conference games, that leaves a lot of holes in the Big 12 Football schedule. Could BYU fill that void? That's what one BYU blog is proposing.
According to Vanquish the Foe, "BYU is down to only seven scheduled football games for the 2020 season after the Big Ten and Pac 12 announced last week they are going conference only. Things could get even more dire for BYU if other conferences follow suit and decide to go conference only."
Here are the cancelled Big 12 games thus far: Oklahoma State vs. Oregon State on September 3rd, TCU at Cal on September 5th, Iowa State at Iowa on September 12th, Texas Tech vs. Arizona on September 19th and West Virginia vs. Maryland on September 19th.
As Vanquish the Foe points out, "The first team that jumps out to me is Oklahoma State. The Cowboys had a home game scheduled with Pac 12 foe Oregon State Thursday, September 3 — the same day BYU was scheduled to play Utah. BYU was scheduled to play at Utah, so traveling to Stillwater wouldn't take away an extra home game for BYU and would keep a home game intact for Oklahoma State to recoup that TV revenue."
Hell, that's a more interesting game for Oklahoma State than Oregon State would have been anyway!
It should also be noted Texas Tech and WVU could be in play as BYU lost games those weekends and if they are willing to travel, it could be a win-win for all involved.
I think this should be an idea worth pursuing for all parties and we can leave the BYU-Big 12 expansion discussion at the door and discuss that another time….
**Want to win a $25 gift card? Go sign up here and join our conversation! The best poster each week wins a gift card to your favorite establishment!**