Big 12 News
WVU AD Shane Lyons Remains Optimistic About a 2020 Season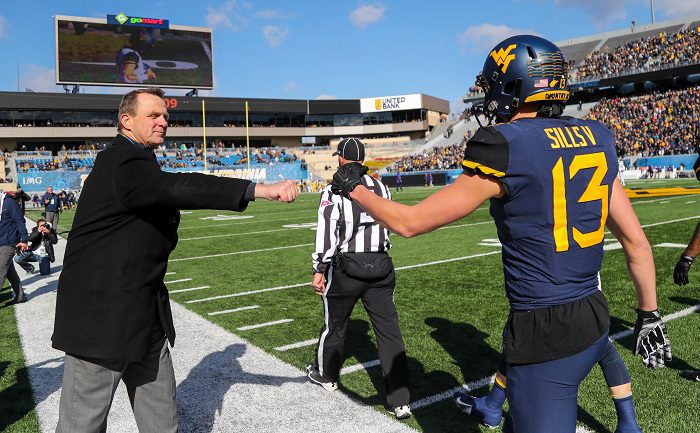 Every college football program is dealing with COVID-19 reality in some capacity. It's a fine line between keeping players healthy, testing as much as possible, while also trying to prepare for a 2020 season.
At West Virginia, the athletic department announced over the weekend that 28 players had tested positive for COVID-19 since they began testing in June, which includes a spike of 19 in July.
"We had 19 positive tests in short term, and it was really after the July 4 holiday about the same time Monongalia had the spike, we had a spike in the football program as well," said West Virginia Athletic Director Shane Lyons on West Virginia MetroNews Talkline with Hoppy Kercheval. "And from what we can gather in going back into contact tracing, it appears that it did not happen during their football facility workouts, it's their social activities outside of football that we believe the positive cases occurred."
But Lyons did add that he's optimistic a 2020 college football season will take place, saying, "If our players do what we're asking them to do and that goes, again, for our whole society just not our football student-athletes, is understanding the three steps that we have to take; the social distancing, the handwashing, and the masking. If we do those things, and you come into our facilities, we have a chance to play football in September."
West Virginia is scheduled to open the season September 5th against Florida State.
**Want to win a $25 gift card?  Go sign up here and join our conversation! The best poster each week wins a gift card to your favorite establishment!**