Big 12 News
Big 12 Football Planning Conference-Only Slate Over 16 Weeks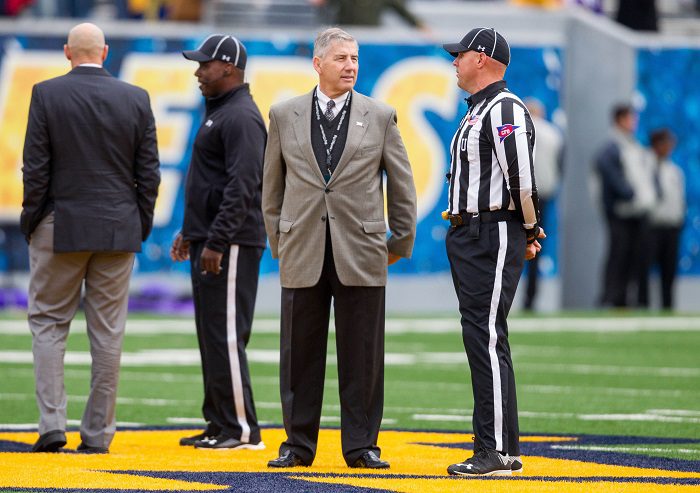 The Big 12 Conference has continued to take a steady and thoughtful approach on how the football season is going to work this fall. Now, commissioner Bob Bowlsby said the Big 12 is planning a conference-only schedule that would be 10-11 games and last over 16 weeks.
While some Big 12 teams, like the Oklahoma Sooners and Iowa State Cyclones are already moving games around and finding new opponents to try and get in a full 12-game slate, Bowlsby is at least realizing that those plans may not be possible and that a back-up should be in place.
Now the fact that they're talking about 10-11 games is bizarre because there are only 10 teams in the Big 12. That could create a major competitive disadvantage if one team gets to play Kansas twice and another one has to play Oklahoma twice.
I like the idea of building in several bye weeks so that games do not need to be cancelled. And extending to mid-December definitely makes sense.
Bowlsby admitted they have concerns over the athletes interacting with other students when campuses start to fill up.
Not putting "too much stock in the consistent good judgement of 18-22 year-olds" is one of the all-time accurate statements. However, let's hope that Bowlsby's theory doesn't need to be tested too often this fall.
We already know the Big Ten and Pac-12 are moving to conference-only slates. And while the Big 12, ACC and SEC are planning for full schedules, at least the back up plan is in place.
**Want to win a $25 gift card?  Go sign up here and join our conversation! The best poster each week wins a gift card to your favorite establishment!**