Big 12 News
Pac-12 Players Threaten to Sit Out 2020 Season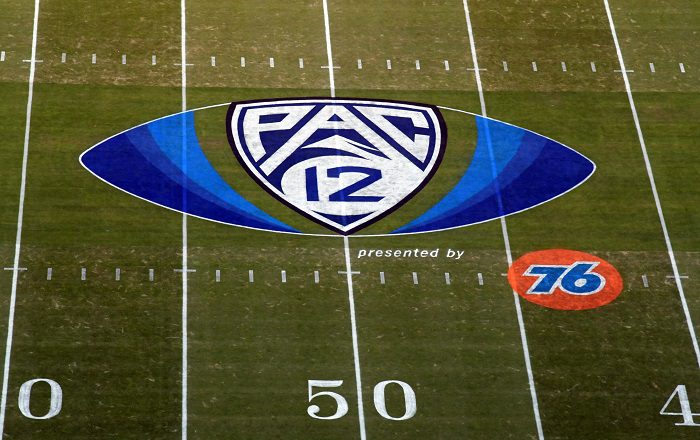 It is rare that I scroll across ESPN, but they had broken some interesting news from the west coast. ESPN revealed Saturday that Pac-12 college football players are threatening to opt out of the 2020 college football season if demands for safety and racial issues are not met.
In an open letter to the Pac-12 conference, players listed four demands to "protect and benefit both scholarship and walk-on athletes." The four points included health and safety protections, protect all sports, end racial injustice in college sports and society and economic freedom and equity. In the economic freedom and equity, players demanded that 50% of each sport's total conference revenue be distributed evenly among athletes in their sport.
Also in economic freedom and equity, the players also demanded for guaranteed medical expense coverage, freedom to secure representation and earn name-image-likeness money, six-year athletic scholarships (undergraduate and graduate degree completion), elimination of all policies restricting free speech and charitable work beyond mandatory athletics participation, a one-time transfer rule with immediate eligibility (additionally in cases of abuse of serious negligence), a retainment of eligibility after participating in a pro draft and going unselected, and due process rights.
The players also demanded that commissioner Larry Scott, administrators, and coaches "voluntarily and drastically" take a pay cut for excessive salary. In that same vein, the players wanted an end to performance and academic bonuses for administrators and coaches, and to prohibit "lavish facility expenditures" instead using those funds to preserve all program sports.
Racial injustice listed the following three points:
Form a permanent civic-engagement task force made up of our leaders, experts of our choice, and university and conference administrators to address outstanding issues such as racial injustice in college sports and in society.
In partnership with the Pac-12, 2% of conference revenue would be directed by players to support financial aid for low-income Black students, community initiatives, and development programs for college athletes on each campus.
Form annual Pac-12 Black College Athlete Summit with guaranteed representation of at least three athletes of our choice from every school.
ESPN has reported that the players involved with this are from California, Oregon, Stanford, and UCLA. "Neither the Conference nor our university athletics departments have been contacted by this group regarding these topics" a Pac-12 statement to ESPN said. "We support our student-athletes using their voice and have regular communications with our student-athletes at many different levels on a range of topics."
"As we have clearly stated with respect to our fall competition plans, we are, and always will be, directed by medical experts, with the health, safety and well-being of our student athletes, coaches and staff always the first priority. We have made it clear that any student athlete who chooses not to return to competition for health or safety reasons will have their scholarship protected."
This is certainly something to keep and eye on for the next few days and it will be interesting to see how this unfolds and how the Pac-12 handles this. Especially with all the criticism surrounding Pac-12 commissioner Larry Scott. Maybe his seat just got a little bit hotter and maybe this will start a domino effect across college athletes across the country.
**Want to win a $25 gift card? Go sign up here and join our conversation! The best poster each week wins a gift card to your favorite establishment!**