Big 12 News
Report: COVID-19 Pandemic Possibly Expediting Power 5 Conference-NCAA Split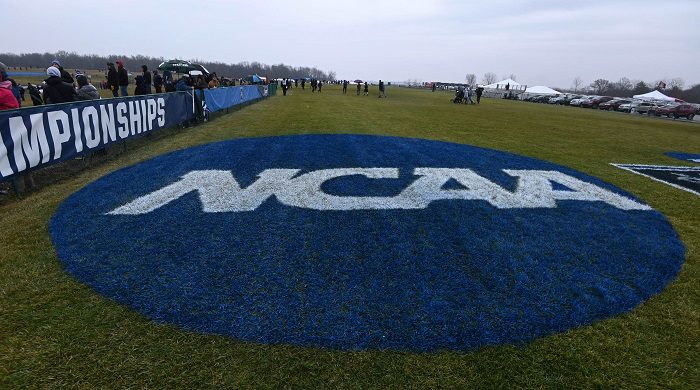 The ramifications around the globe from COVID-19 are going to be studied for decades to come. How we interact with each other, what work environments look like, how we attend sporting events and now, even how the world college athletics look, could all be in play.
A new report from Dennis Dodd at CBS Sports says that the Power 5 Conferences, who have always felt like they could create a model that exceeds what is in place with the NCAA, has had more conversations than ever about a possible break up.
According to Dodd, "The Power Five has the money, leverage and — as we now know — willingness to break away. A group of schools that can't agree on much — including scheduling, as we're seeing now — have agreed to stare down the NCAA, at least on this issue.
Earlier this summer, CBS Sports detailed how that breakaway could occur amid the growing dissatisfaction between the NCAA and the Power Five conferences.
This week could mark the next, most significant step in that possible split. The board already passed on making a decision about staging the championships once, tabling a vote on July 24.
The next vote is Tuesday. The board has been lobbied hard by the Power Five to stand down."
As Dodd notes, this has been coming for some time. The Power 5 conferences and schools are realizing that the power is in their hands, not the NCAA's.
This all stems from the fact that this week the NCAA Board of Governors may announce a cancellation of all fall sports championships. However many in the Power 5 would still like football to be played, with conference championship games.
And as the power structure continues to change, Dodd made an important note that this may be the tipping point for something that has been over 35 years in the making, writing, "All of this is the latest result of the 1984 Supreme Court decision that allowed schools control of football television rights. That day 36 years ago, the NCAA's iron grip on college sports began to slip. The eventual windfall in revenue led to an explosion in TV media rights, fueled conference realignment and created the facilities arms race."
So what happens this week? Who knows. But it could play a huge role in the future of college athletics.
**Want to win a $25 gift card?  Go sign up here and join our conversation! The best poster each week wins a gift card to your favorite establishment!**