Big 12 News
Big 12 Football Moves to 10-Game Schedule in 2020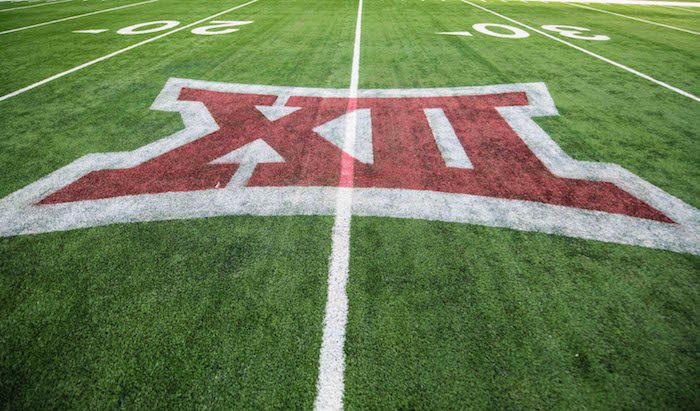 The Big 12 Conference is set to move to a 2020 college football season that will look very similar to many of the other Power 5 Conference, going ahead with a 10-game schedule, including nine conference games and one non-conference game. The news was first reported by The Athletic.
Big 12 leadership was reportedly split between going with a full 12-game schedule and the 10-game slate. The Big 12 follows the ACC, who was the most recent conference to go ahead with different plans in 2020, deciding on an 11-game slate.
The question is now what exactly that non-conference schedule will look like in 2020. There is a reportedly stipulation that the non-conference game for Big 12 teams has to be a home game. Over the weekend, we suggested the Big 12 Conference look into crossover scheduling with the AAC or Conference USA.
But with some conferences going with a 10-game conference slate, that was not feasible for the Big 12 Conference with only 10 teams. The conference already plays a true round robin schedule, and asking each Big 12 team to add one conference schedule would've created major scheduling disparity.
While the athletic directors were reportedly split on 12 vs. 10-game schedules, this does give the conference much more flexibility this fall, which is exactly what any sports league or conference should be looking for right now.
If we can get 10-games in this year, that should be considered a success to any Big 12 fan.
**Want to win a $25 gift card?  Go sign up here and join our conversation! The best poster each week wins a gift card to your favorite establishment!**