Big 12 News
Report: Power 5 Conferences Cancelling Fall Sports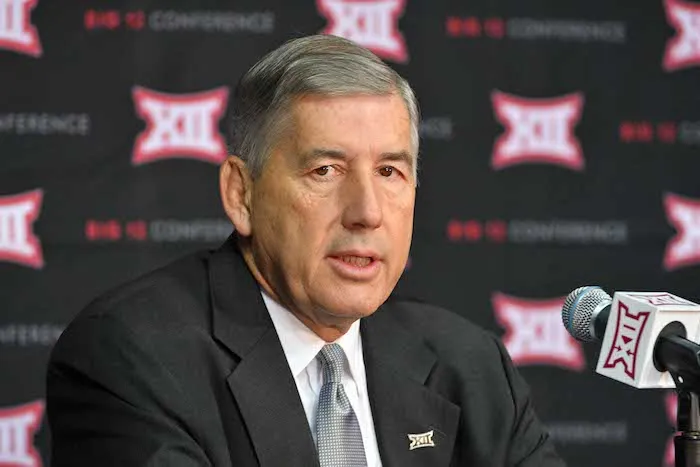 It is very possible that we could have our next bombshell news day in the world of college football. While there has been plenty of news out there that makes college football fans cringe, this week would be a good week to stock up that fridge full of beer or your cabinet full of liquor.
Pat Forde and Ross Dellenger of SI.com are reporting that they are being told that power five conferences will be cancelling all fall sports. It has been reported that the Big Ten is having a meeting with their presidents and athletic directors on Sunday night to discuss the matter while the Pac-12 and Big 12 are having their meetings on Tuesday before the SEC has theirs on Wednesday. However, SI.com has also mentioned that some of these meeting may be pushed up as all five power five commissioners met Sunday evening before individual conference meetings.
While that may be a cause for concern Big 12 commissioner Bob Bowlsby had a few things to say today as well.
Now whether he is telling the truth right now is something that remains to be seen and who knows what is really going on behind closed doors at this time. He could be telling us everything we want to hear until the last minute before dropping the hammer. No matter what decision is made, this is going to be a crazy next couple of days in the college football world.
**Want to win a $25 gift card?  Go sign up here and join our conversation! The best poster each week wins a gift card to your favorite establishment!**